Price still confident in Cozart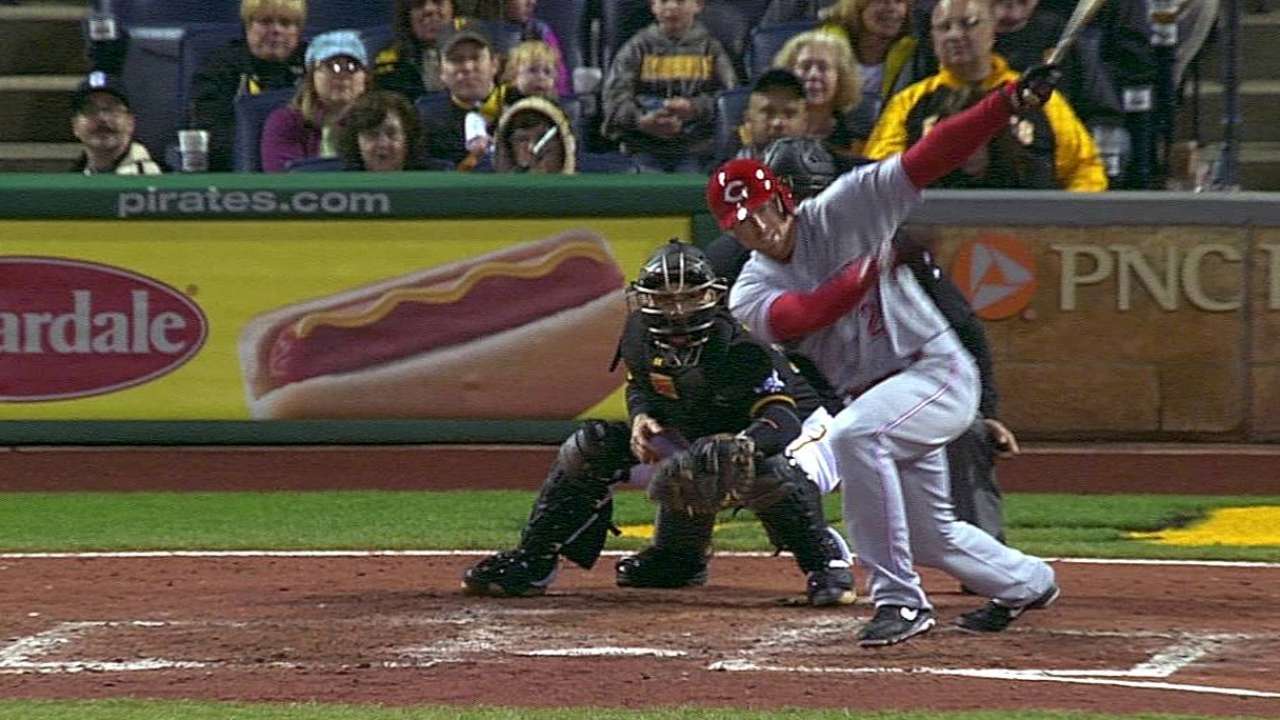 CINCINNATI -- Since a 3-for-5 game on April 20 at Chicago, Reds shortstop Zack Cozart returned to an extended hitting drought. Cozart, who is batting only .148 overall this season, entered Tuesday 3-for-his-last 21.
Reds manager Bryan Price, who has started Cozart in 23 of the team's 26 games this season, has continued to show support. Much of that confidence is derived from the fact that Cozart has maintained excellent defense throughout.
"It depends on how you want to look at it. I used to always talk about defense up the middle -- catcher, middle infield and center field -- and the importance of that," Price said on Tuesday. "[Former shortstops] Mark Belanger, Don Kessinger and Eddie Brinkman and guys like that were guys that were there every day to play great defense. I think Zack has a great [chance] to be a dynamic offensive player. We haven't lost any confidence in our optimism that he is going to be a solid offensive player beyond where he's been so far in his career at the Major League level.
"Even though it's been a slow start, there's a great deal of optimism from [hitting coach] Don Long, Walt [Jocketty, the general manager] and myself and the staff that he's going to be a very, very good offensive player. His defense shows up every day and it's a difference maker."
Cozart has yet to commit an error this season. Sabermetrically, he is ranked No. 1 in the Majors among shortstops (and fifth overall) with a 4.0 ultimate zone rating on Fangraphs.com, and third with four defensive runs saved.
"I think conscientious baseball players are always trying to find some part of their game that's going to help their team, even if another area is struggling," Price said. "Maybe it's an even great motivator that when you're not swinging the bat, you find some way to even enhance your defense to find that way to help."
Mark Sheldon is a reporter for MLB.com. Read his blog, Mark My Word, and follow him on Twitter @m_sheldon. This story was not subject to the approval of Major League Baseball or its clubs.