Pena again ready to step up for Reds at catcher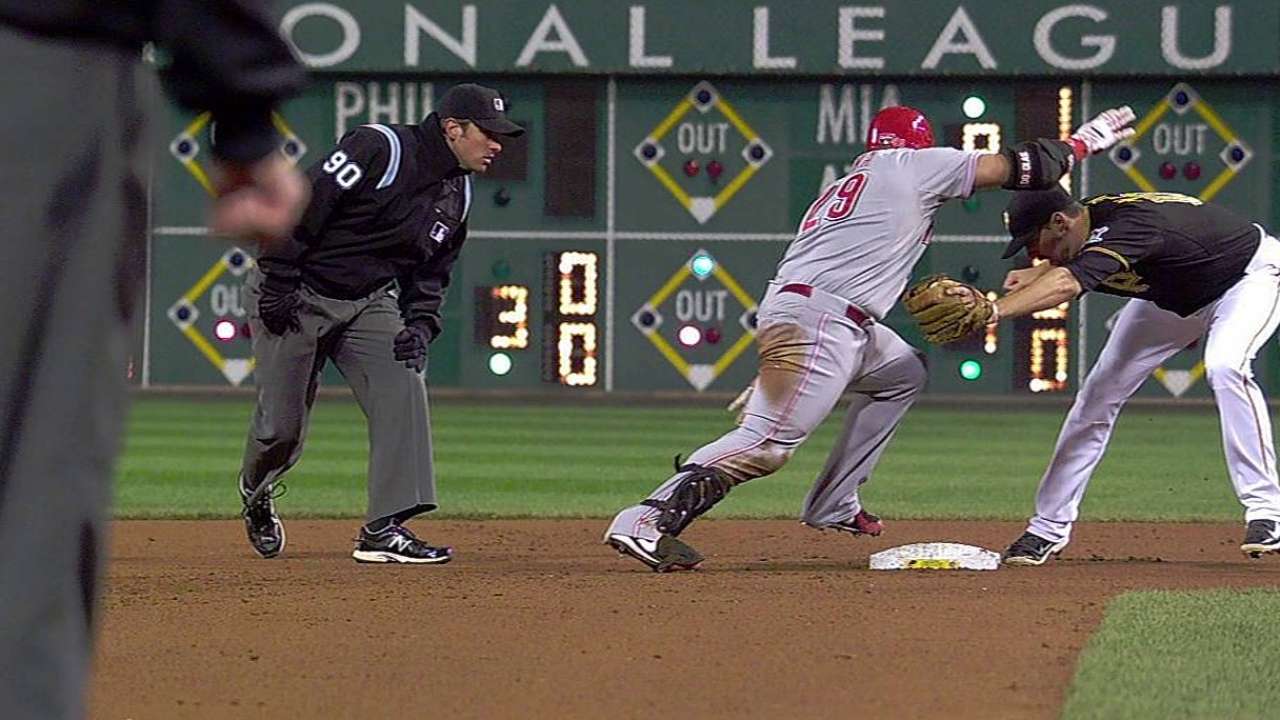 ATLANTA -- The Reds signed Brayan Pena as a free agent during the offseason to be their No. 2 catcher behind Devin Mesoraco. But for the second time this season, a Mesoraco injury has made Pena the No. 1 guy.
Pena is embracing the opportunity, but realizes that he's keeping Mesoraco's spot warm after he went on the disabled list Saturday with a strained left hamstring.
"I'm Devin's backup. That's not going to change," Pena said on Sunday. "But every time I have the opportunity to be in the lineup, I will do my best. It's all about helping my team and trying to do my job."
Playing every day certainly helps hitters get more comfortable with their swing and timing. As a catcher, especially one relatively new to the team, being behind the plate regularly should help Pena with his rapport with the Reds' pitching staff.
"It's not the same when you see films or watching from the dugout than actually working with them," Pena said. "I am still learning those guys. A couple of starts aren't going to make a big difference. We're trying to be on the same page. At Spring Training, it's good for pitchers to get in shape, but you don't really get to know them when they go three or four innings."
Pena, 32, has been a positive veteran presence in the Reds' clubhouse already this season. Not only has he worked well with the pitchers in his limited time, he's handled being a No. 2 catcher just as well as when he's had to be the primary one.
Reds manager Bryan Price offered high praise for the way Pena goes about his business.
"He's of extremely high character. I think he's not just universally liked on our team but universally respected," Price said. "To me, he's very similar to [former Reds outfielder] Jonny Gomes. He was as good of a teammate when he was playing as when he wasn't playing. He was an unbelievable teammate. He wasn't sitting on his hands upset that he wasn't in the lineup. He was embracing his role on any given day of being a support player.
"He'd support his teammates when he wasn't in there then maybe get up and get a big pinch-hit or doing something special late in the game. Brayan is exactly the same way. I think there's a reason why he's been a part of winning teams. He does whatever it takes to benefit the team. You need those guys."
Mark Sheldon is a reporter for MLB.com. Read his blog, Mark My Word, and follow him on Twitter @m_sheldon. This story was not subject to the approval of Major League Baseball or its clubs.