Ignoring chatter helped Hamilton to stellar spring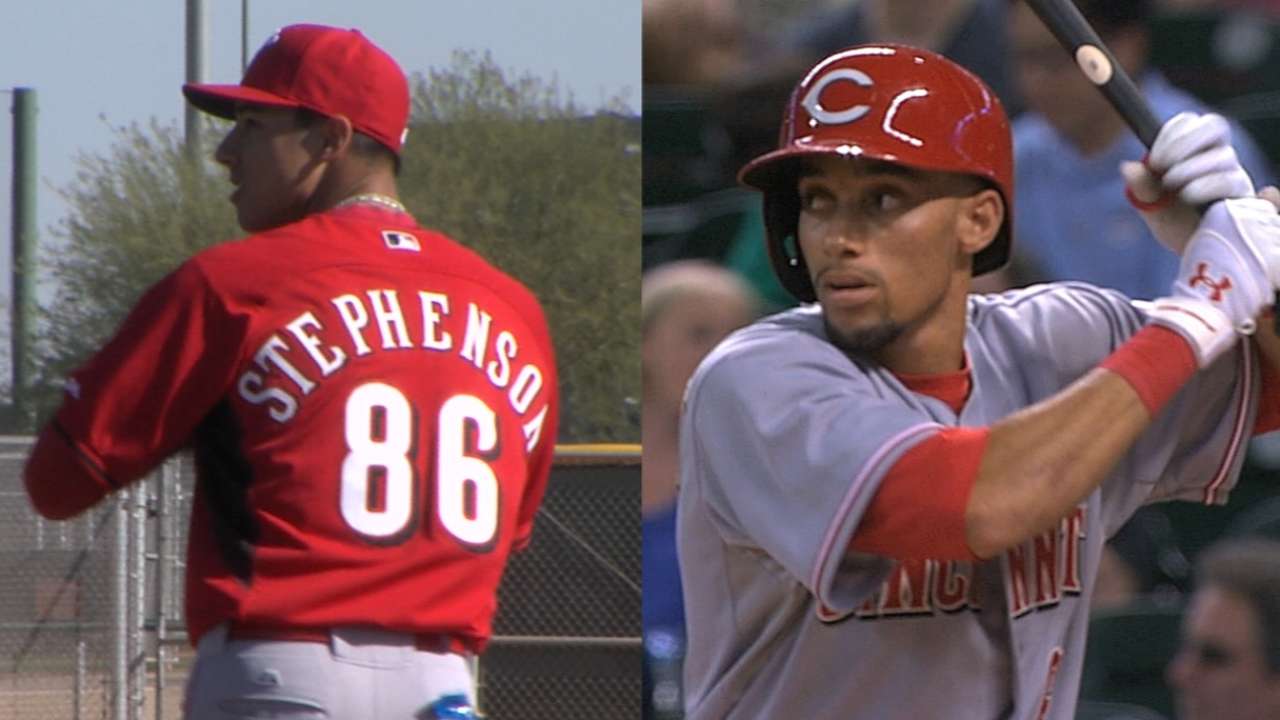 LOUISVILLE, Ky. -- If any subject was the talk of Cincinnati's Spring Training as camp opened on Valentine's Day, it was Billy Hamilton.
There was reason. The Reds had allowed productive leadoff hitter and better-than-expected center fielder Shin-Soo Choo to leave as a free agent, opening the door for the 23-year-old base-stealing sensation to take command of both roles.
Hamilton was the subject of a flurry of stories at the beginning of camp, but the wave of injuries that swept over Cincinnati's Spring Training sort of nudged Hamilton out of the limelight and allowed him to quietly build his case for those jobs.
Spotlight or no spotlight, it didn't matter to Hamilton.
"You can't go on what people say," said Hamilton, who grounded out in his only at-bat in Cincinnati's exhibition game against Triple-A Louisville on Saturday. "I just came in and tried to get better. I don't listen to what people say. I just came out here to learn."
Over 18 Cactus League games, Hamilton hit .327 with a .381 on-base percentage. He added a home run and eight runs batted in, while producing two doubles, three triples and a team-high nine stolen bases in nine tries -- more than a third of the team's total of 26 successful steals.
Hamilton logged at least one hit in 12 of his 18 games and reached base with either a hit or a walk in all but three of his appearances. He also led the Reds with 14 runs scored.
"There were things I had to work on and things I wanted to get better at," he said. "I think this spring went pretty much the way I wanted it to go. I think it's one of the best springs I've ever had."
Mark Schmetzer is a contributor to MLB.com. This story was not subject to the approval of Major League Baseball or its clubs.