Mesoraco close to playing in rehab games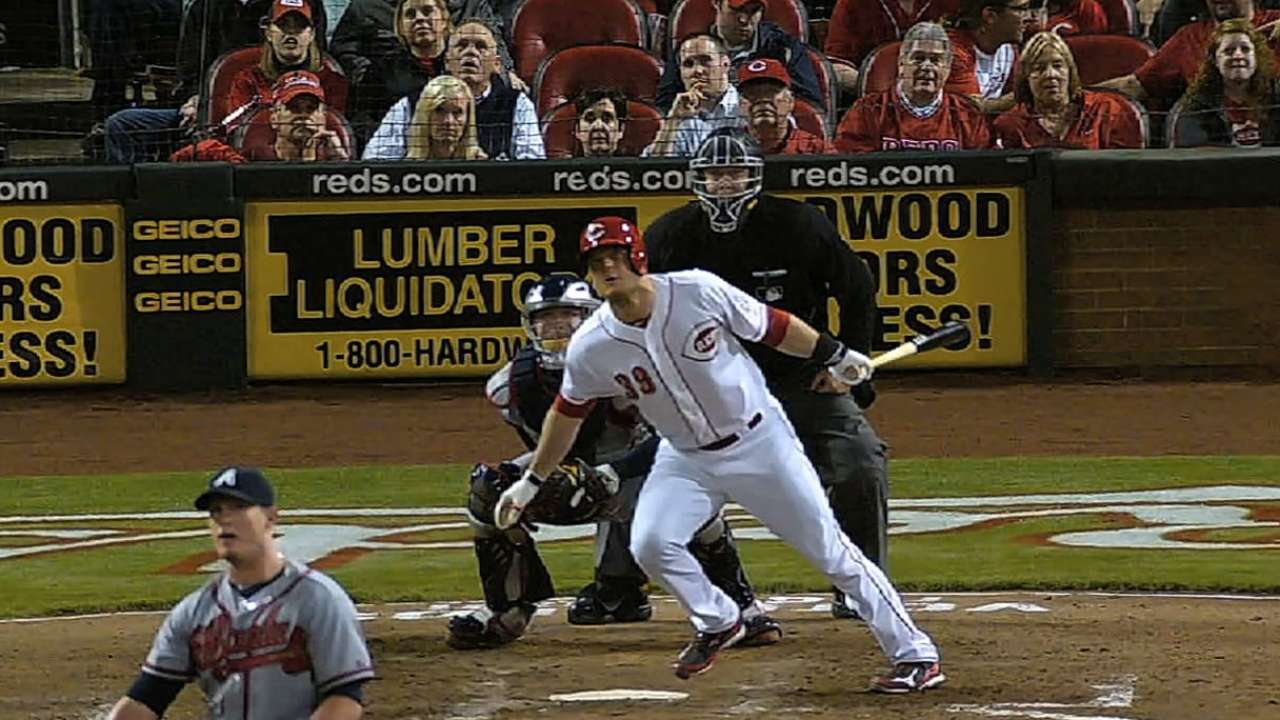 GOODYEAR, Ariz. -- Reds catcher Devin Mesoraco, who strained his left oblique last Wednesday, has resumed swinging a bat. Mesoraco took 30 swings on Monday and 50 more Tuesday without any major issues.
"Thirty off the tee and 20 from soft toss," Mesoraco said on Tuesday morning. "I want to say I was swinging around 75 percent of what I normally do. It's probably better than the 120 percent I usually swing. Everything felt good. I think it was a good step. I want to say there's still a little bit of tiredness or weakness in that area, but it's not as isolated as what it was, and it's definitely not a pulling or pain thing. We've been working it pretty hard, so it's a little worn out."
It is not clear whether Mesoraco can avoid the disabled list to begin the season. He has not played a game since March 17.
"We're getting down to it here, and we're pretty close; we'll see," Mesoraco said. "It's going to be close either way. It's getting better. That's all I'm concerned with right now. It's a lot of steps in the right direction."
Reds manager Bryan Price said that if Mesoraco could play any games this week, they would be on the Minor League fields in Arizona. If he played in the scheduled exhibitions the Reds have this weekend at Pensacola and Louisville, the club would not be able to backdate the start of a stint on the DL.
"We certainly hope then maybe in that last three days of games we'll get a look at him in game situations," Price said. "Then, if not, we have to contemplate our alternatives to start the season."
Brayan Pena would become the starting catcher if Mesoraco, projected to fill that role, can't play. Price also said prospect Tucker Barnhart could be recalled from Triple-A Louisville. Barnhart is on the 40-man roster, and veteran Corky Miller is not.
"That's definitely an option," Price said. "What we're really trying to do is -- and I think Walt [Jocketty's] been great about it -- is to start the season with our best 25-man squad, knowing that along the way that would mean adding several non-roster players to the club and risk losing some players off our 40-man roster that we would have to take off."
Mark Sheldon is a reporter for MLB.com. Read his blog, Mark My Word, and follow him on Twitter @m_sheldon. This story was not subject to the approval of Major League Baseball or its clubs.