Bubble has yet to pop for Reds' fringe players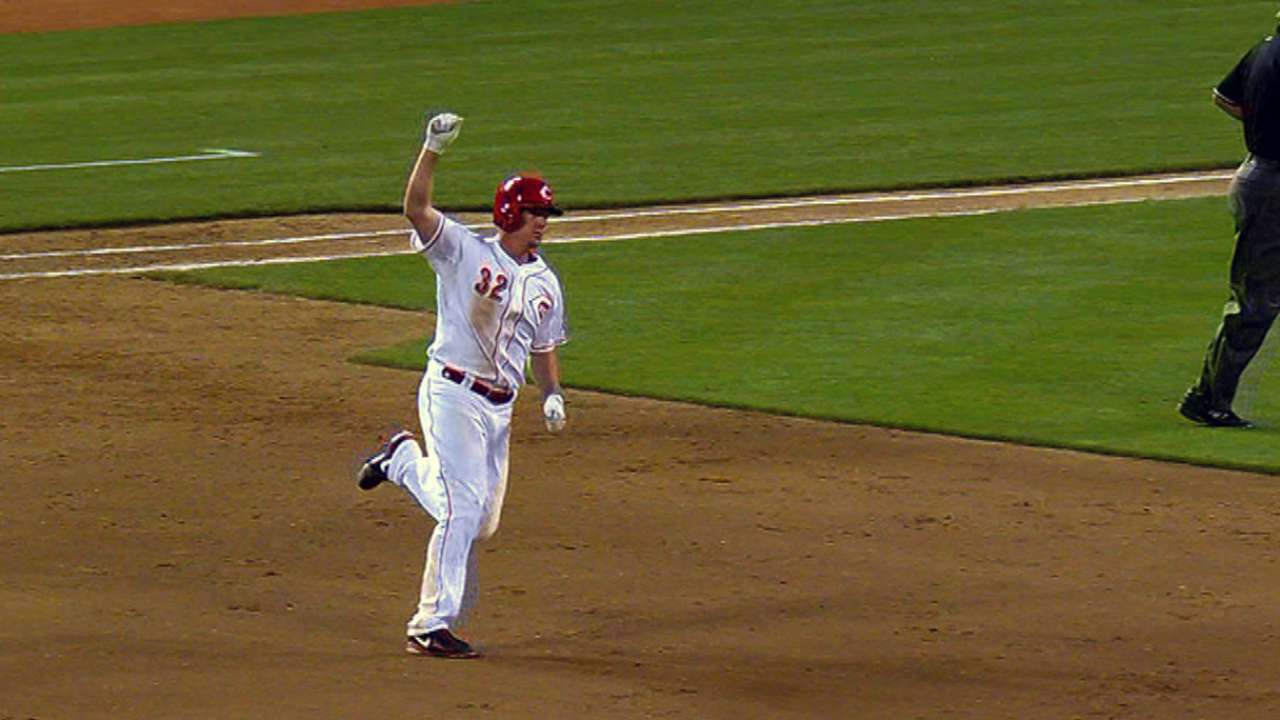 GOODYEAR, Ariz. -- Lots of jockeying for the final spots on the Reds' 25-man roster is continuing during the last days of Spring Training. While some clubs have made final decisions, the Reds have not told any of their players who are on the bubble whether they have made the team.
"We have not," Reds manager Bryan Price said Monday. "Of all these other guys, roster and non-roster, there are a lot of decisions to be made. There are so many ramifications from the decisions we make -- removing players from the current 40-man roster to accommodate guys who aren't currently on it. Those are going to be challenging decisions."
Added to the challenge is trying to determine when some of the Reds' injured players who will start on the disabled list will be able to return.
"If you're looking at four, five, six, seven days, you might have a guy on your roster you feel is not as ready but can hold down the fort until a [Jack] Hannahan or [Jonathan] Broxton or someone like that can be added, as opposed to trying to create a roster spot for someone you know might only be with your club for five to seven days," Price said. "Every game is important. We don't want to sacrifice the first week of a season with a lesser club, so we don't risk losing players off our roster. We have some tough decisions."
Mark Sheldon is a reporter for MLB.com. Read his blog, Mark My Word, and follow him on Twitter @m_sheldon. This story was not subject to the approval of Major League Baseball or its clubs.