Injuries to starters delay Reds' Opening Day plans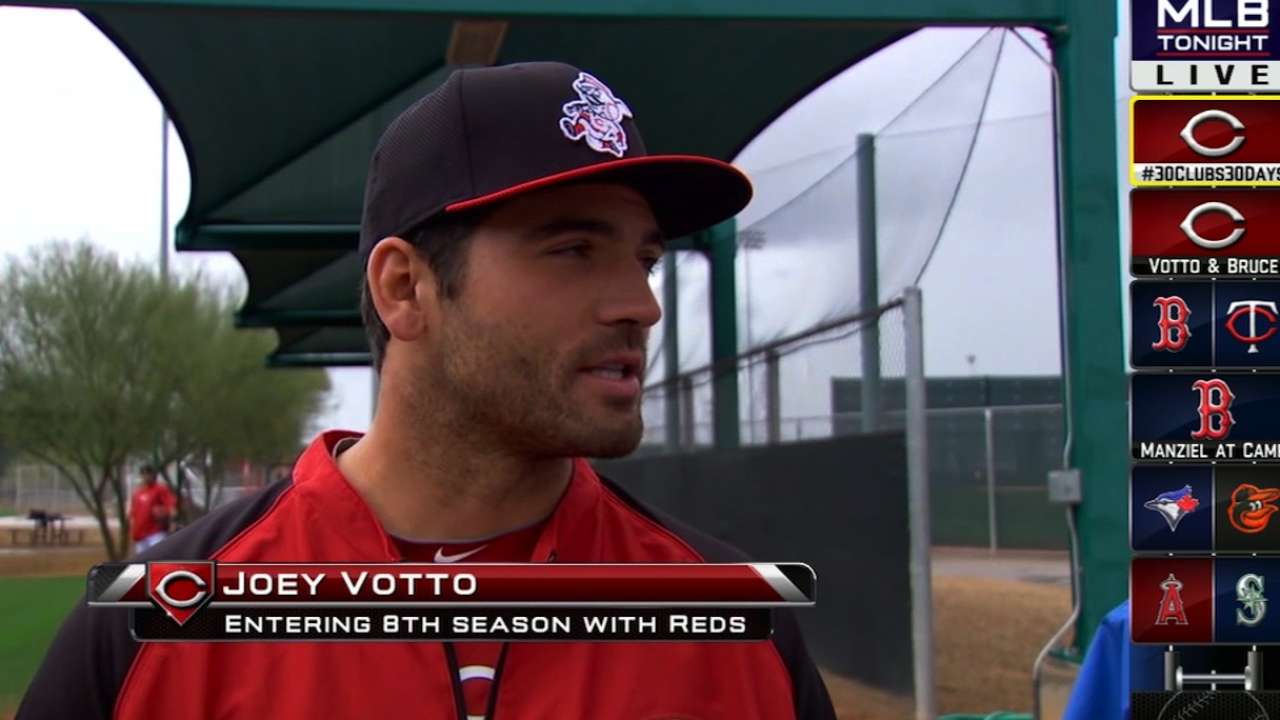 GOODYEAR, Ariz. -- Reds starting pitcher Homer Bailey -- who is recovering from a strained right groin -- was originally slated to throw in a Minor League game Sunday. That was pushed back to Monday, however.
"He threw on the side. It felt good," Reds manager Bryan Price said. "He played his game of catch. It's kind of like that whole protocol. He said he felt good. I guess we felt one day was better."
Bailey has not pitched in a game since March 10 and he suffered the injury while playing catch March 14. His start the following day was scratched.
The Reds are being extra cautious with Bailey but are hopeful he can begin the season without needing to go on the disabled list. The same is true for Mat Latos, who is also expected to pitch a Minor League game Monday. That would be his second outing since returning from Feb. 14 left-knee surgery to repair a torn meniscus.
Reds pitcher Johnny Cueto is expected to work a Minor League game Tuesday. Cueto missed his last big league game start because of irritation in his right scapula.
"In all of these situations, we are really trying to avoid a recurrence," Price said. "You have no idea if you're going to have a recurrence until you throw these guys out there to perform, even if they feel 100 percent. You can't simulate game speed in the bullpen or in [fielding drills]. We're just trying to do the best that we can to make sure that he's as ready as possible."
Price is still trying to determine who can start on Opening Day. Before the recent string of injuries, it was between Cueto and Bailey. Now, it's totally up in the air.
"We'll have someone show up to pitch Opening Day. We just don't know who that guy is yet," Price said. "Hopefully if we can get through the middle of this coming week here, we should be able to set our rotation. It's unbelievable that it won't be until the 26th that we actually know who our 1-2-3 starters are going to be."
Mark Sheldon is a reporter for MLB.com. Read his blog, Mark My Word, and follow him on Twitter @m_sheldon. This story was not subject to the approval of Major League Baseball or its clubs.