Mesoraco unsure if he'll be ready by Opening Day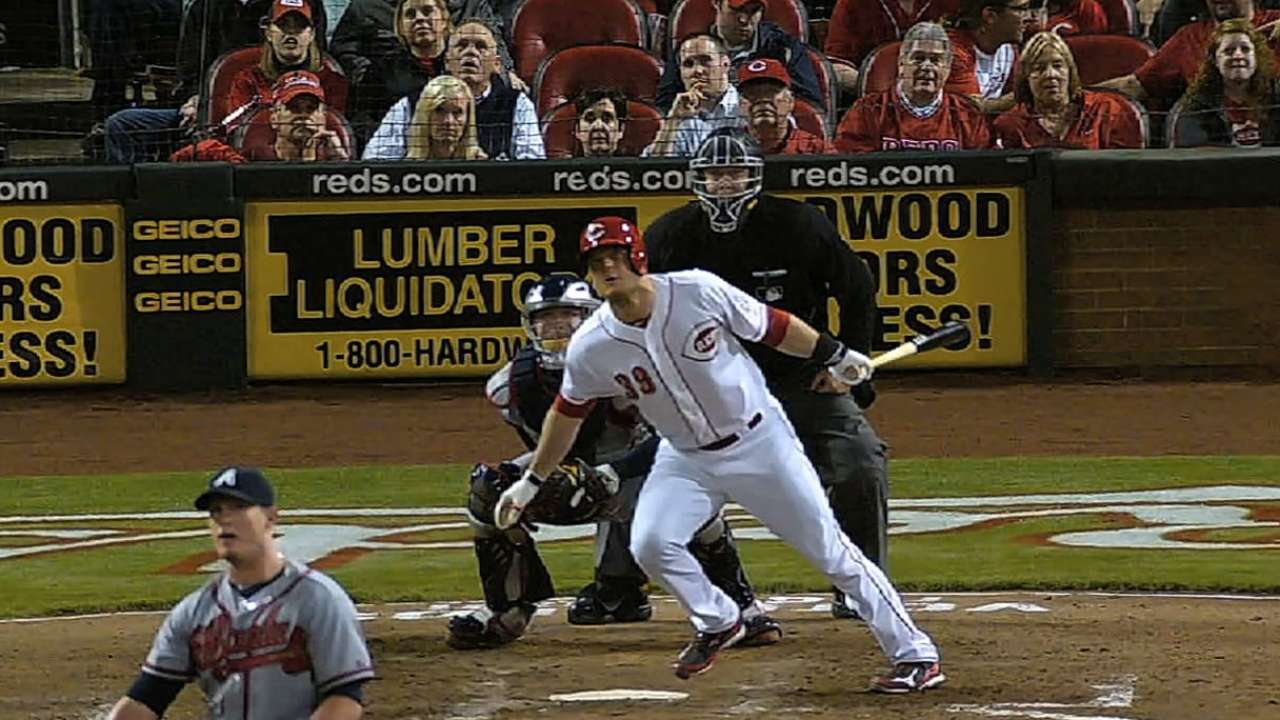 GOODYEAR, Ariz. -- Reds catcher Devin Mesoraco, who strained his left oblique in the batting cage Wednesday, has not played a game for the Reds since March 17. While Mesoraco has been undergoing therapy, he has not been permitted to resume swinging a bat.
With Opening Day a week away was Mesoraco nervous about the timing?
"It's definitely getting close," Mesoraco said Sunday. "With this being maybe the first Opening Day I would play, I definitely want to be ready. I think right now I'm just focused on getting better and trying to improve that oblique every day."
Even as he is taking it slow under medical advice, Mesoraco felt like if he could return to games this week, that it would be enough time to get his swing ready for the regular season.
"I feel like when I did it, I was really close to being where I want to be," Mesoraco said. "As far as catching, I was ready to go within the first week or two. Swing-wise, maybe after I see a couple of at-bats, I feel like I will be ready. But we'll see. I'm all for the plan."
If Mesoraco, the Reds regular catcher must open the season on the disabled list, backup Brayan Pena would play more regularly. The club could recall prospect Tucker Barnhart from Triple-A to be the backup. Veteran Corky Miller is also an option but he is not on the 40-man roster. Manager Bryan Price wants to see Mesoraco get into an exhibition game before he clears him for the season.
"I'd like to see him in a game, yes. I think if it's here, Pensacola, Louisville or wherever it is, there has to be some verification that he's OK," Price said. "He's missing some time. It's hard at this time of year to miss five or seven days without seeing live pitching and expect the guy to be right on time to start the season with his swing."
Mark Sheldon is a reporter for MLB.com. Read his blog, Mark My Word, and follow him on Twitter @m_sheldon. This story was not subject to the approval of Major League Baseball or its clubs.