Simon bounces back against Dodgers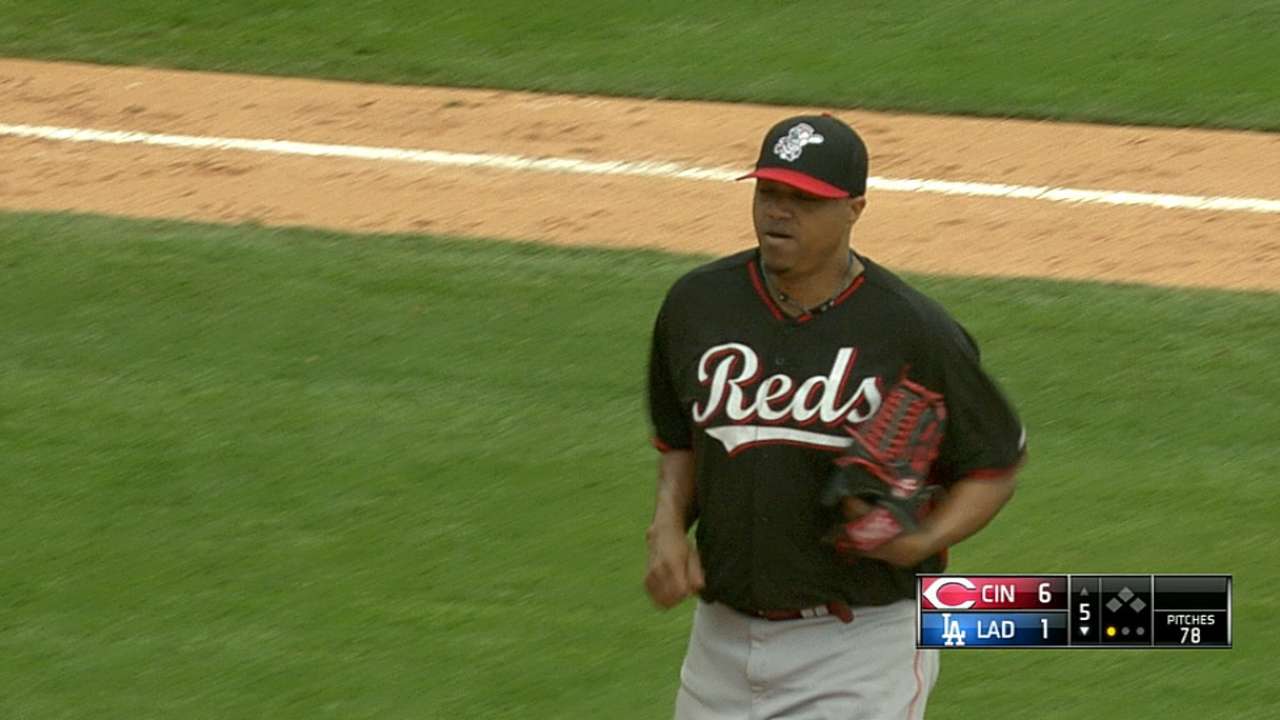 GLENDALE, Ariz. -- Stating his case that he can be a starter for the Reds, Alfredo Simon tossed 4 1/3 solid frames on Thursday in an 8-2 win against the Dodgers, allowing a run on five hits while striking out three and bouncing back from a disappointing start in his last time out.
Simon didn't give up a hit in his first two starts, but neither was longer than three innings. After he allowed five runs in four shaky frames against the Cubs on Saturday, there were questions about whether the Reds would be able to stretch him out. Simon is hoping he answered some of those.
"I feel comfortable right now to pitch every five days," Simon said. "I just have the rhythm. I was a starter with Baltimore, and I just feel really comfortable. All my pitches worked really good."
Simon could factor into the Reds' rotation plans should Mat Latos (knee) not recover in time to make the Opening Day roster.
In 19 starts at the big league level, Simon is just 3-9 with a 5.15 ERA. His numbers are much better out of the 'pen.
"I don't put that in my mind," Simon said. "I know I'm a starter here in Spring Training, and I just try to do the best that I can. If they're going to need me as a starting pitcher, I'm ready for that. I don't put anything in my mind -- whether I'm throwing one inning, three innings. I'm just trying to get ready for when the season starts."
Simon didn't allow a hit his first time through the Dodgers' order, but he did run into some trouble when he started seeing hitters a second time. That's something he'll have to adjust to should the Reds keep him in a starting role.
"It's different because when you work twice with the same hitter, you throw your slider, then they're looking slider, so you throw two-seamer," Simon said. "That's really tough [on the hitter]."
AJ Cassavell is a reporter for MLB.com. Follow him on Twitter @ajcassavell. This story was not subject to the approval of Major League Baseball or its clubs.