Votto's slow spring start is nothing new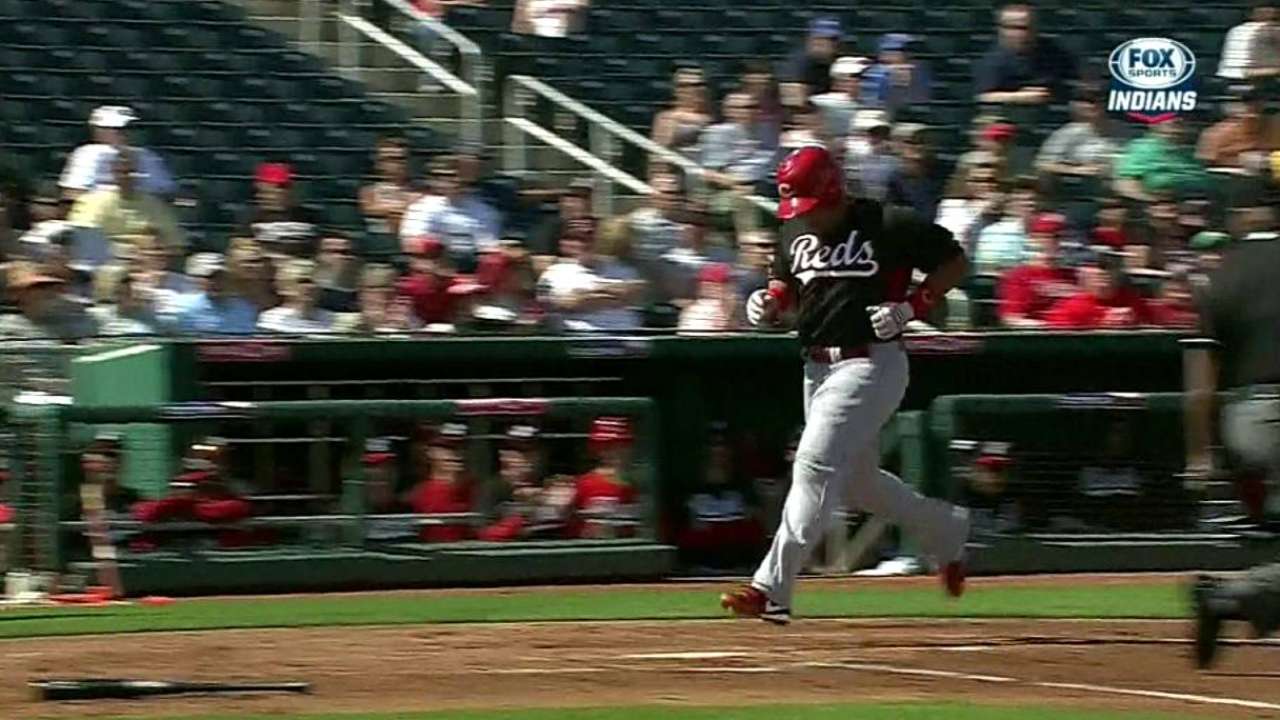 GLENDALE, Ariz. -- In 10 Cactus League games, Reds first baseman Joey Votto is hitting just .200 with 11 strikeouts in 25 at-bats, but manager Bryan Price isn't the slightest bit concerned.
In fact, given Votto's past regular-season success and his past Spring Training struggles, Price is inclined to say Votto is right on track.
"He likes to see pitches, and I think he likes to settle in," Price said. "Now, lately, he's been swinging more at pitches early in the count if he gets something good to hit. It's a process. I think he's a real methodical-preparation guy. We've seen this before. It's just the way he gets ready."
Price compared Votto's spring philosophy to that of Edgar Martinez, whom he spent time with as both a player and a coach in the Mariners' organization. Martinez would try to work his way into as many games or live scrimmages as possible, with the sole purpose of seeing pitches to work on timing.
Votto's spring has been by no means dreadful. He has a pair of doubles, three walks and has knocked in three runs.
"He's following his protocol," Price said. "I think he has a good understanding of what he needs to do over the course of a Spring Training to be ready."
AJ Cassavell is a reporter for MLB.com. Follow him on Twitter @ajcassavell. This story was not subject to the approval of Major League Baseball or its clubs.