Price explains pair of Reds' early roster cuts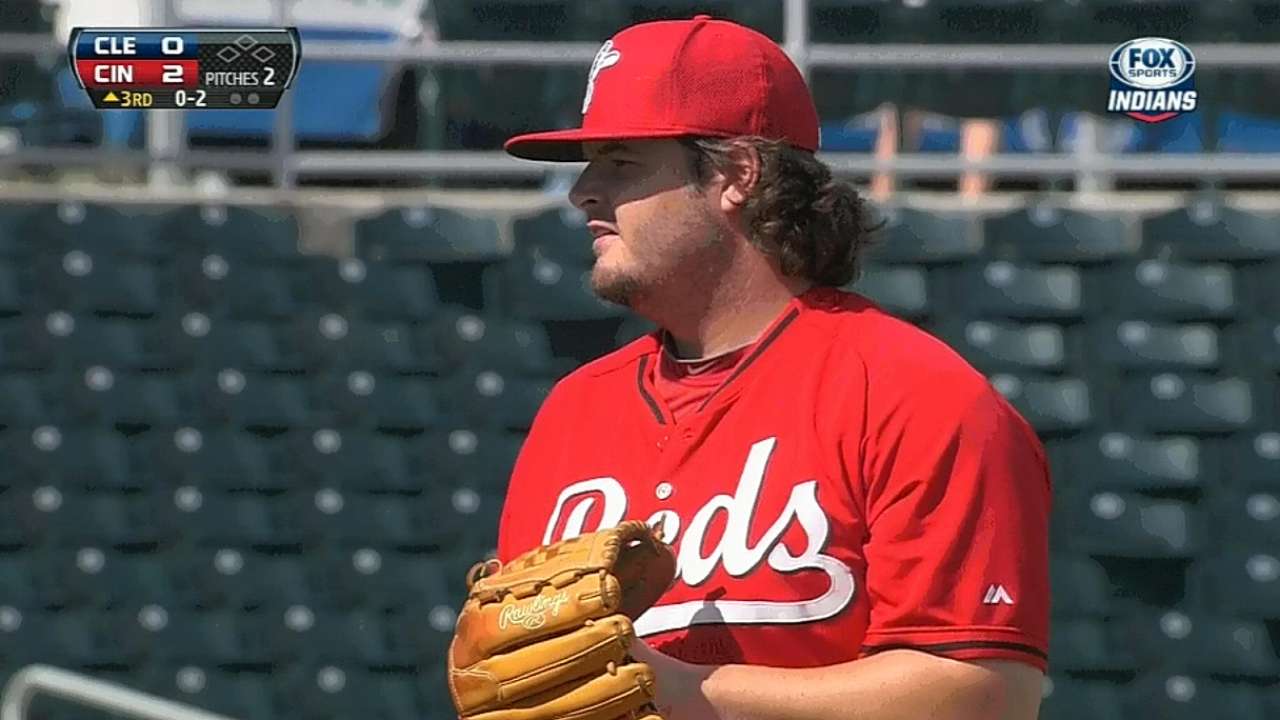 GOODYEAR, Ariz. -- A day after the Reds completed their first roster trimming of the spring, manager Bryan Price explained the reasoning for two of the club's more unanticipated early decisions.
On Tuesday, the Reds optioned lefty David Holmberg to Triple-A Louisville, and they released infielder Henry Rodriguez, who had spent seven seasons in the organization. Neither move came as a shock, but the timing of them was a bit unexpected.
"[Rodriguez] has been in the system for a while, and he's always been a great kid, really well-liked in the organization," Price said. "But we felt that he wasn't going to get the same amount of playing time as he has in years past. ... I'd imagine somebody's going to sign him here relatively quickly, and he'll get a chance to play more with another organization."
In 16 at-bats this spring, Rodriguez notched three singles and an RBI. He hit .274 while playing both second and third base for Louisville last season, and he earned nine appearances for the big league club.
Holmberg, meanwhile, has been battling a bruised shin throughout camp. He allowed two runs in two Cactus League innings and didn't look particularly sharp during a live scrimmage on Tuesday.
"It was just going to be hard to get him the repetitions and get him stretched out," Price said. "We would have liked to have taken a longer look at him, but it wasn't going to happen [because of the injury]."
Despite Holmberg's early demotion to Triple-A, Price believes the 22-year-old southpaw could return to the big league scene this season.
"Should he go out and be the best pitcher at Triple-A for us, to me, he's still at the head of the class as a guy that can help us," Price said.
AJ Cassavell is a reporter for MLB.com. Follow him on Twitter @ajcassavell. This story was not subject to the approval of Major League Baseball or its clubs.