Price: Rough beginning in Cactus League not a concern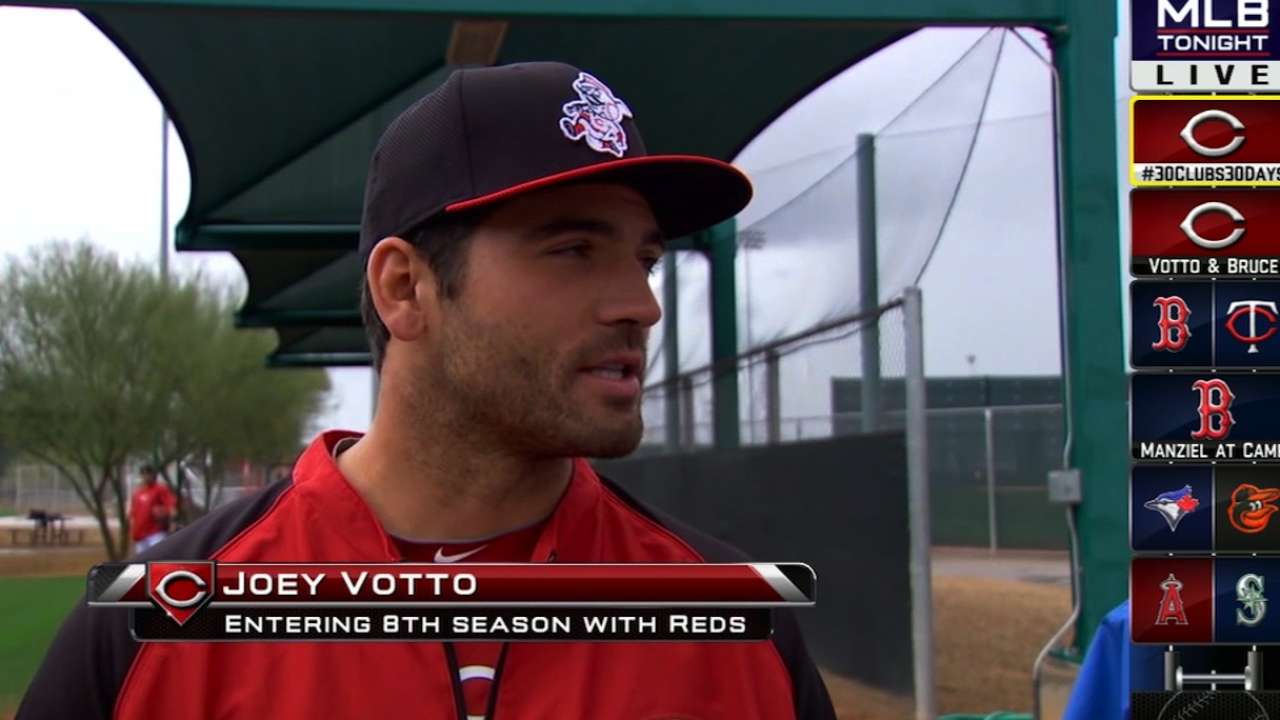 GOODYEAR, Ariz. -- By no means is Reds manager Bryan Price pleased with his club's 4-9 record entering Monday's game, but he's quick to clarify his objective this spring.
Winning more games, of course, would be nice. But Price has been portioning at-bats out relatively evenly throughout the entire club.
"You're giving guys that are out of A ball or Double-A ball a lot of playing time, so you're not always running out what you feel is your best ballclub out there," Price said. "But we do need to learn these players and see what we have in our system. And with a new coaching staff, I think it's only fair that we give these guys an opportunity to show what they can do."
The Reds haven't made a single cut this spring from Major League camp. That means more players eager for at-bats and fewer at-bats to go around.
Eventually, the number of players in Reds camp will be trimmed, and the regulars will begin playing nine innings.
"I can't guarantee that we'll win more games when we're playing the regulars more," Price said. "But to this point, I'm satisfied with the effort and the approach and the work that we're getting from these guys. The results just haven't been great."
And Price is the first to say he'd like the results to be better -- even if it is only mid-March.
"Sometimes you just like to win because it supports what we're trying to do here, and that is to play winning baseball," Price said.
AJ Cassavell is a reporter for MLB.com. Follow him on Twitter @ajcassavell. This story was not subject to the approval of Major League Baseball or its clubs.