Pena leaves early impression on Price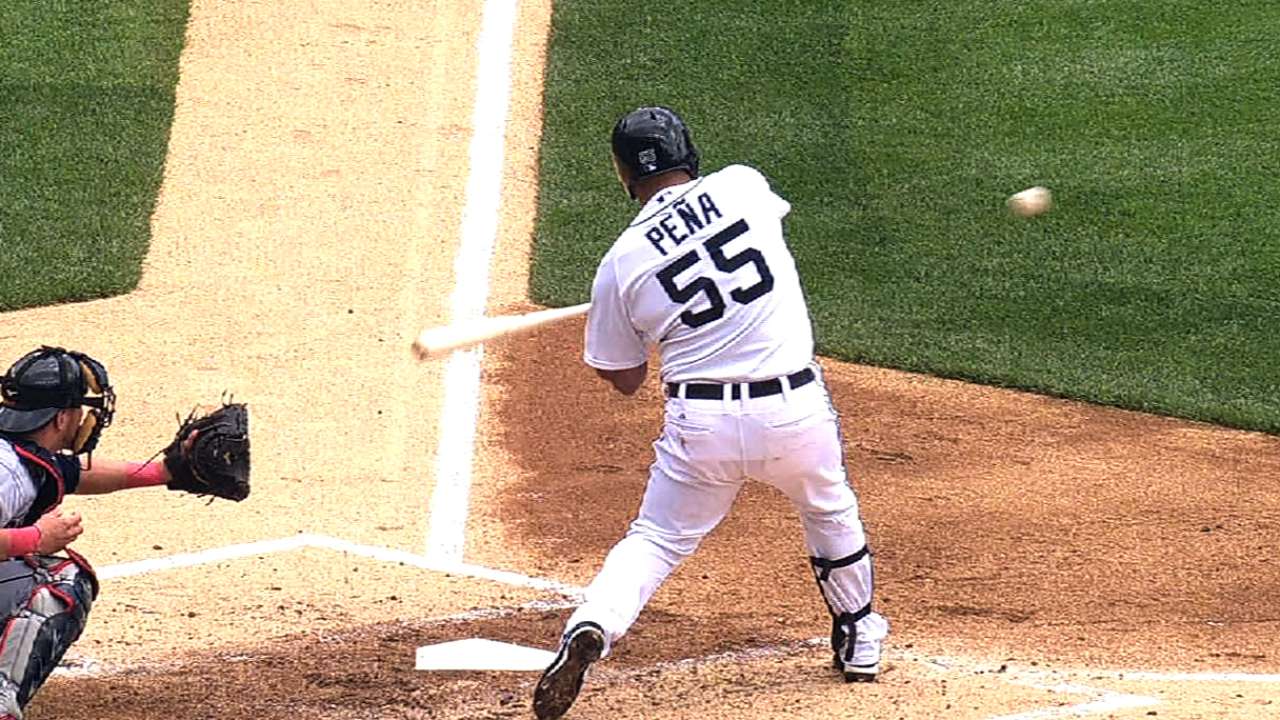 PEORIA, Ariz. -- Reds manager Bryan Price was pleased with Saturday's spring catching debut of free-agent acquisition Brayan Pena, who caught five innings against the Rockies.
Pena, who was the designated hitter in Wednesday's Cactus League opener, had been spending extra time working on his defensive skills.
"It was great to see Brayan behind the plate," Price said Sunday. "He's really worked hard on his defense and his throwing. It's been a real nice commitment from him to continue to improve. He's 32, he's an established player, a good player. We got him here on a two-year deal. We expect him to play fairly regularly and so the work ethic, his energy, his life to his body has been great."
When there were no runners on base, Pena set up in an unusual crouch with his right leg pointed sideways. It was reminiscent of the style of Tony Pena or Benito Santiago.
"I think sometimes it just allows you to really emphasize where you want the pitch," Price said. "It's a situation where you want the ball down in the zone, that lower than low emphasis. I don't think that would be my personal stance as a left-handed catcher."
Mark Sheldon is a reporter for MLB.com. Read his blog, Mark My Word, and follow him on Twitter @m_sheldon. This story was not subject to the approval of Major League Baseball or its clubs.