Leake doesn't expect to miss another start
Reds righty scratched from Sunday's outing with abdominal strain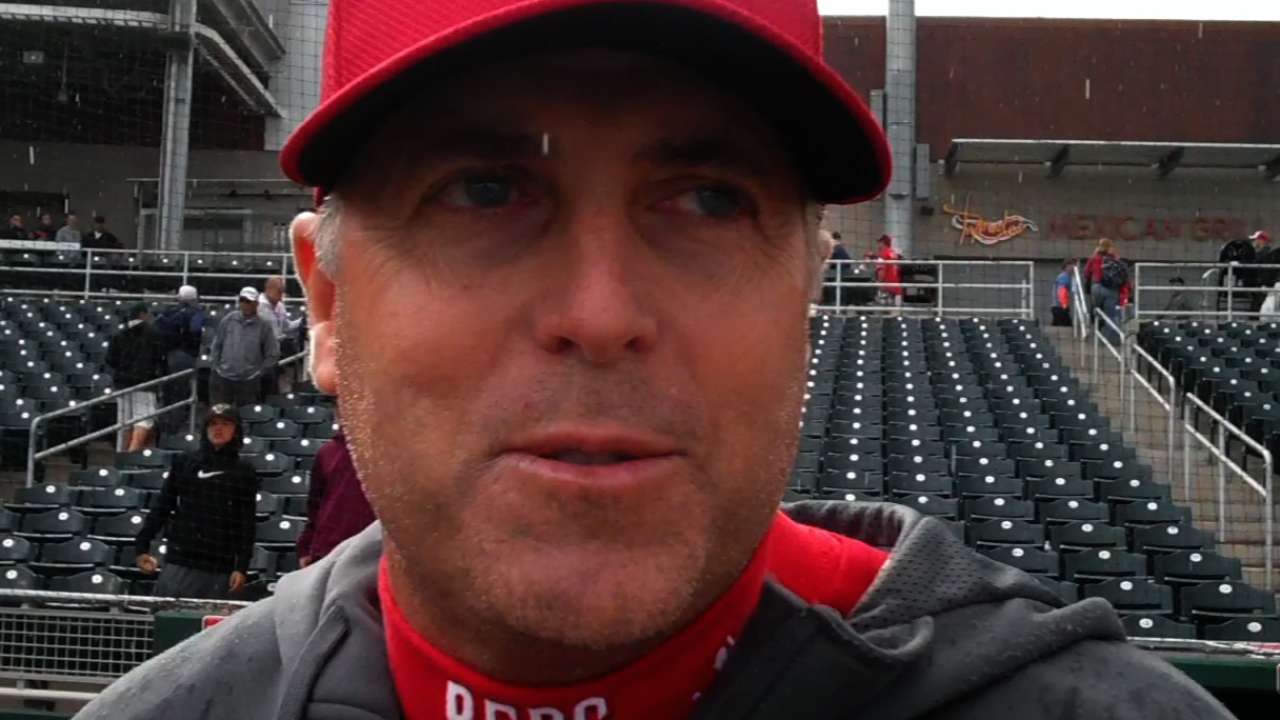 PEORIA, Ariz. -- Reds starting pitcher Mike Leake was optimistic on Sunday morning that he would only miss one start because of a minor abdominal strain.
"I'll probably start my normal routine [Monday]," Leake said. "I will just take it like this was my game day and start my normal routine."
Leake was scheduled to face the Padres on Sunday afternoon, but was scratched Saturday and replaced by Brett Marshall. He hasn't been throwing the past couple of days and the club wanted to take extra precaution.
"We just didn't want to chance this start being the one that set us back even more," Leake said. "So we decided to eat this one and go to the next one."
Leake, 26, was 14-7 with a 3.37 ERA in 2013 and set career highs in wins and with 192 1/3 innings and 31 starts.
It was sometime last month when Leake first felt the strain during an offseason abdominal workout.
"I thought it was just going to go away, but it ended up not," Leake said. "I think I just overexerted it a little bit."
Mark Sheldon is a reporter for MLB.com. Read his blog, Mark My Word, and follow him on Twitter @m_sheldon. This story was not subject to the approval of Major League Baseball or its clubs.