Reds, Price get clarity on instant-replay changes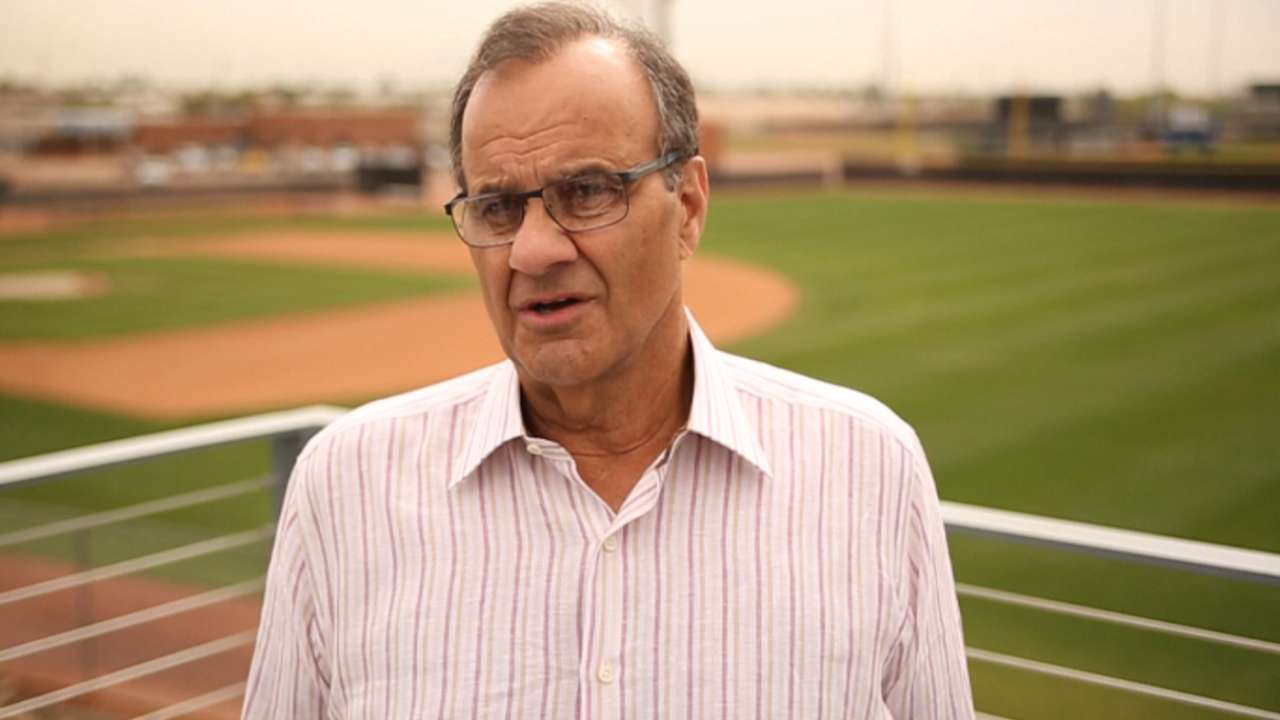 GOODYEAR, Ariz. -- Reds manager Bryan Price and general manager Walt Jocketty were among several team representatives who met with Major League Baseball officials on Tuesday to go over the parameters of the new instant-replay rules.
MLB executive vice president of on-field operations Joe Torre and special consultant Tony La Russa -- two Hall of Fame managers -- led the meeting.
"It was informative," Price said Wednesday. "The thing I appreciated most were the percentages and breakdown of the most commonly missed plays."
Price said he learned during the meeting that 46 percent of missed calls are on force plays. On average, a missed call will go against a team once every 12 games. Two missed calls against a team in one game occurs once every 90 games.
There still will be added strategy, and second-guess potential, for managers regarding if and when to use a challenge for a replay. Under the new rules, a manager gets one challenge, and if the review results in an overturned call, he gets a second one.
"You really want to appreciate what a high-leverage position looks like. The only issue is you may not know what that is," Price said. "It may end up being the last out of an inning that ends up leading to a two-out rally and a three-run homer in the first inning. You [could] say, 'Boy, maybe I should have been more aggressive in pursuing a challenge or looking a little deeper into that play.'"
The Reds have to determine their protocol of how exactly they will make sure Price and the bench is informed that a replay challenge should be used.
There will be five exhibition games this spring for the Reds to sample the process -- March 9 vs. the Angels; March 17 and 24 vs. the Indians; March 26 vs. the White Sox and March 27 vs. the Brewers. It will only be a test of the process, not the complete review that can happen during the regular season.
"The communication between the umpires and the managers is going to be key," Price said of the new rules. "The relationship has to be really strong. We're trying to integrate a system that I don't know if there is any way to get to know it better or faster than just living in its environment."
Mark Sheldon is a reporter for MLB.com. Read his blog, Mark My Word, and follow him on Twitter @m_sheldon. This story was not subject to the approval of Major League Baseball or its clubs.