Latos feeling good, working after elbow surgery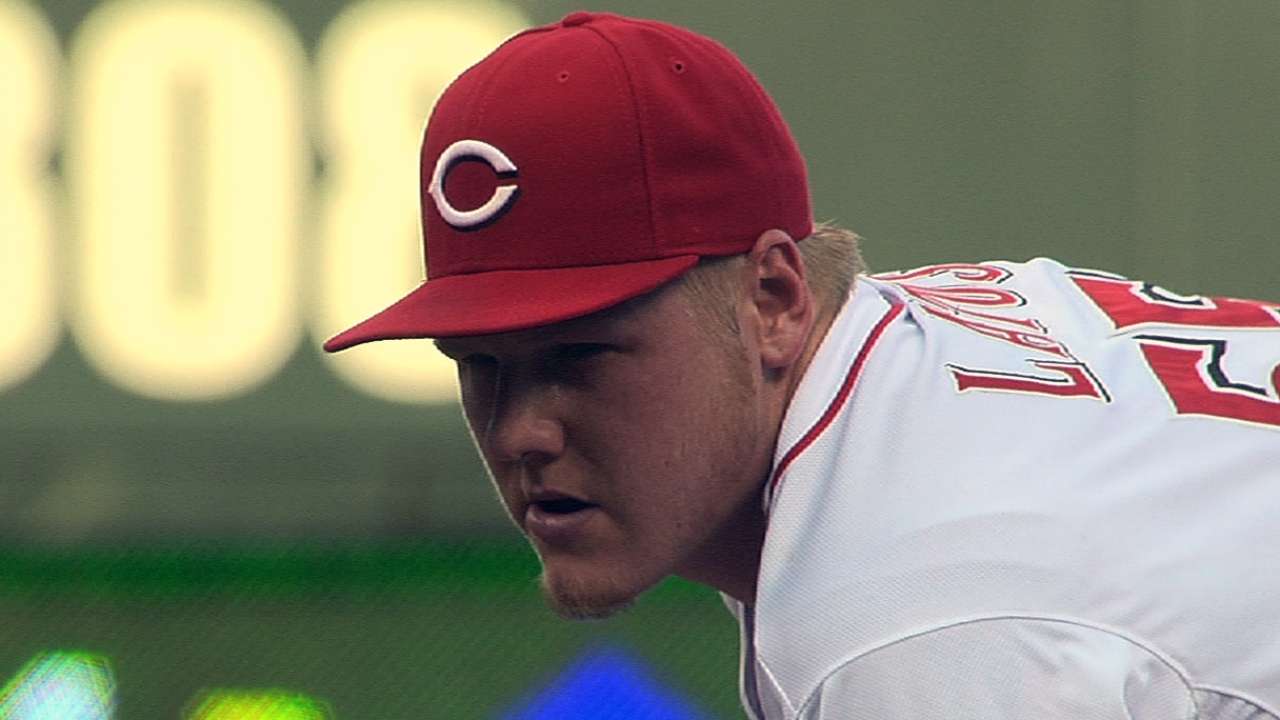 CINCINNATI -- Reds starting pitcher Mat Latos isn't going through his typical offseason after having surgery in October, but it's not too far off from the norm.
Latos, who had arthroscopic surgery to remove bone chips from his right elbow, has been long tossing without issues. He reported that his elbow felt better than it had in years.
"I'm at 120 feet. Everything is fine," Latos said on Thursday before the start of the 2014 Reds Caravan. "I'm getting everything stretched. I want to long toss, get extended and get everything stretched out."
Latos, who is from Florida but has a home in Southern California, has spent much of his winter in Cincinnati rehabilitating.
"I actually feel like I'm behind right now. They said I'm on schedule," Latos said.
After taking a break from throwing because of the caravan, Latos will resume on Saturday and throw from 120 feet next week also. On Jan. 31, he said he'll throw 10-15 pitches from an indoor mound.
"It's just to see where I'm at kind of thing," Latos said. "We're not letting it loose. I'll be in regular shoes. No cleats. The whole idea is to try and get between four to six bullpens before we start Spring Training. Nothing spectacular -- fastballs and maybe changeups. It depends on how everything feels."
Latos, 26, reported feeling soreness in his elbow and lacked flexibility during the final week of last season. Originally slated to pitch in the National League Wild Card Game vs. the Pirates, he was replaced by Johnny Cueto.
In 32 starts last season, Latos was 14-7 with a 3.16 ERA. Over his 210 2/3 innings, he allowed 197 hits and struck out 187 batters compared to 58 walks. He stepped into the ace's role while Cueto spent three stints on the disabled list.
"Not a bad season for four bone chips floating around in there," Latos said.
Mark Sheldon is a reporter for MLB.com. Read his blog, Mark My Word, and follow him on Twitter @m_sheldon. This story was not subject to the approval of Major League Baseball or its clubs.