Votto is Reds' iron man so far in '13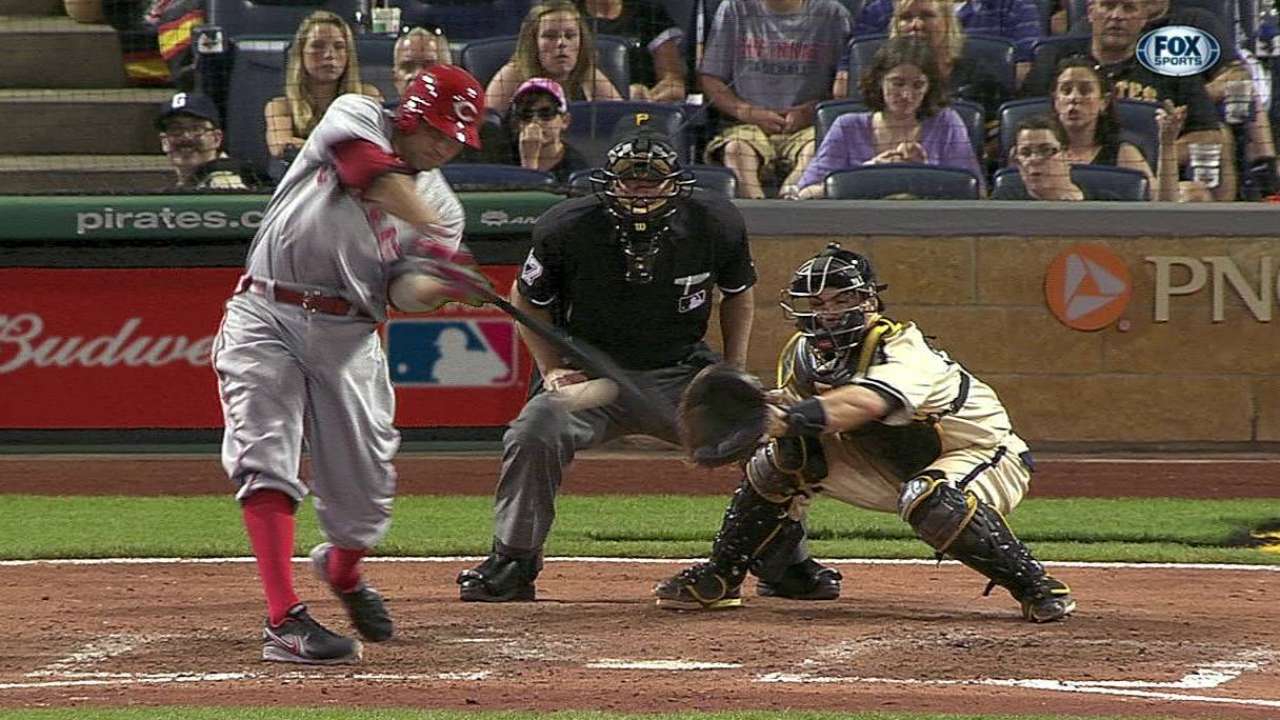 PITTSBURGH -- Only one Reds player has been in the lineup for all 57 games this season, first baseman Joey Votto. Besides his production of late, his playing every game is a sign that he's all the way back from the left knee surgeries that cost him 48 games in 2012.
Last season, Votto got his first day of rest on May 30, at Pittsburgh. A day off didn't appear imminent, indicated manager Dusty Baker.
"I was always told that if you're hot, you stay in there until you crawl," Baker said. "Then, when you cool off, that's when you get a day off."
During Saturday's 2-0 win over the Pirates, Votto snapped a 0-for-13 stretch with a RBI single up the middle.
Votto completed a May in which he batted .388 with six home runs, 16 RBIs and a .492 on-base percentage.
"Let's face it, Joey does a lot," Baker said. "He works hard. He takes care of himself. He carries a lot of weight offensively, which is a lot of work on him. Defensively, it's not like Mr. [Shin-Soo] Choo playing center field. Of most of the positions, he has the shortest route to the dugout. An outfielder runs a mile a day just back-and-forth to his position. I'm not saying any of them are easy, but that's the position that usually gets the least amount of days off."
Mark Sheldon is a reporter for MLB.com. Read his blog, Mark My Word, and follow him on Twitter @m_sheldon. This story was not subject to the approval of Major League Baseball or its clubs.