Phillips benefiting from new two-strike approach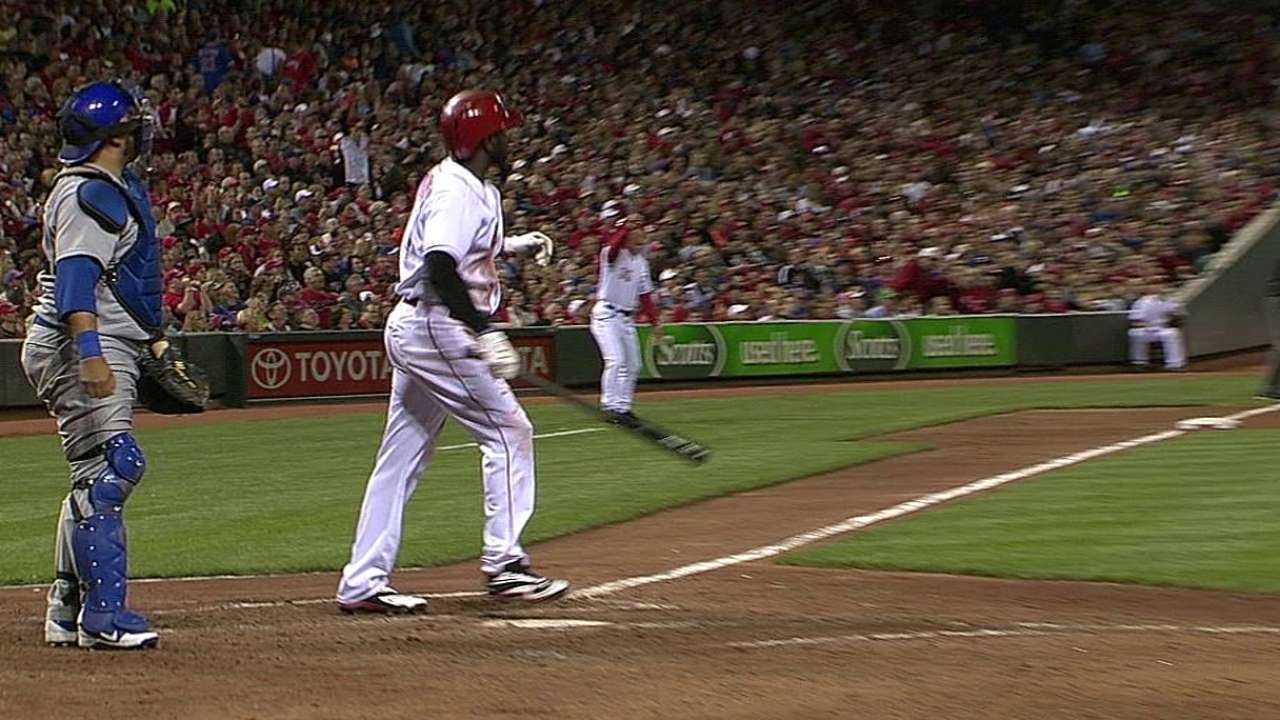 PITTSBURGH -- Second baseman and cleanup hitter Brandon Phillips has been one of the hotter-hitting Reds of late, and their biggest run producer overall.
One of the reasons, Phillips feels, that he's been hitting well is a new approach toward being in two-strike counts.
"I'm not afraid to hit with two strikes," Phillips said on Friday. "It's one thing I decided to try and do. I wanted to see more pitches. If it's a pitch I can't drive, I won't swing until I get two strikes. I'm trying to be more aggressive in the zone, also. My mission is to drive in runs. I'm just hungry."
This season, Phillips has been the best two-strike hitter in baseball. His .327 average (36-for-110) with two strikes leads the Majors. He has two home runs and 21 RBIs in those situations.
"It's been working so far," Phillips said. "It's just something I wanted to do, especially being in the four-hole. If you want to drive in runs -- I don't want to hit just singles. I could drive in runs hitting singles batting second or third. I wouldn't mind that. But I want to hit extra-bases hits. I want RBIs."
Phillips, who had a season-high 12-game hitting streak end on Sunday, entered Friday with hits in 15 of his previous 17 games. He was batting .287 with eight home runs and his 43 RBIs were tied for the National League lead.
Being comfortable as the cleanup hitter has helped Phillips focus on producing when it counts.
"I know I'm going to be in the four-hole for a long time until [injured left fielder Ryan] Ludwick gets back," Phillips said. "I'm stable for a long period of time. That means a lot also. I'm not worried about going to another spot -- leadoff or second. That's all I've wanted to do for a long time -- just be in position so I can be myself and do my job."
Mark Sheldon is a reporter for MLB.com. Read his blog, Mark My Word, and follow him on Twitter @m_sheldon This story was not subject to the approval of Major League Baseball or its clubs.