Mesoraco fills DH role against lefty Kazmir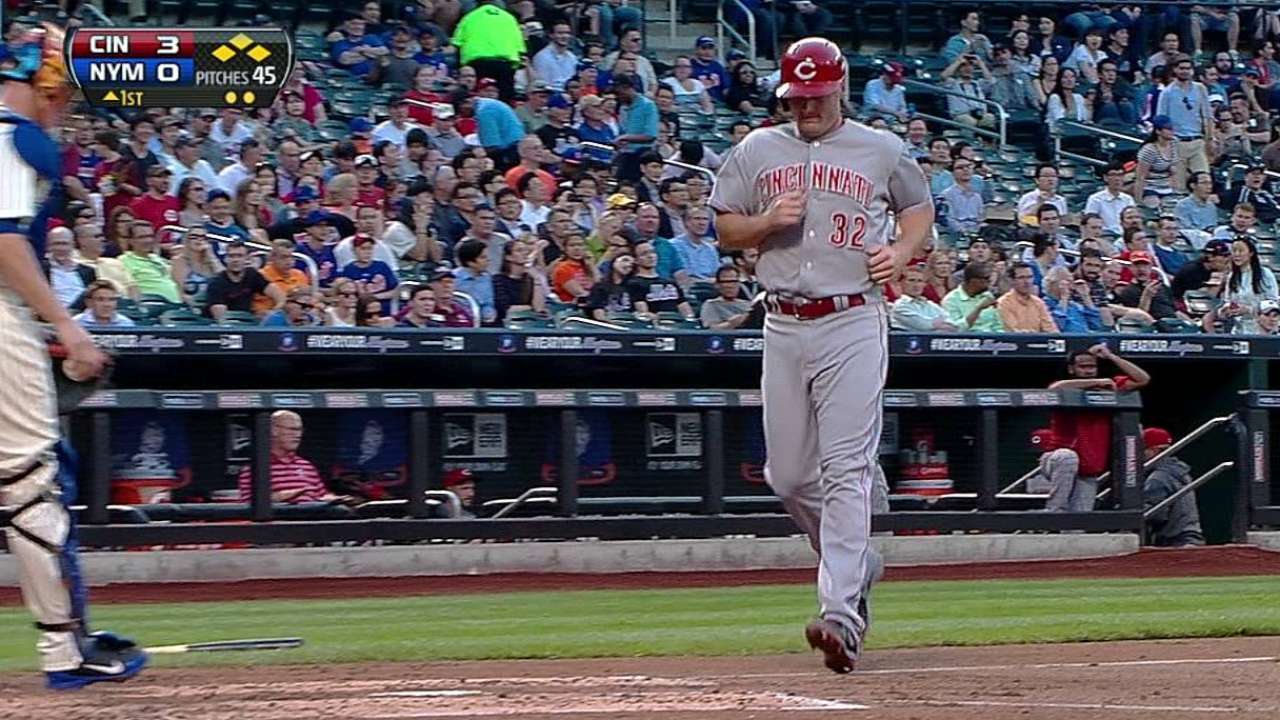 CLEVELAND -- For the first time in his brief career, backup Reds catcher Devin Mesoraco was the designated hitter in the lineup vs. the Indians on Thursday. It's the first time that manager Dusty Baker was able to have Mesoraco and catcher Ryan Hanigan in the same lineup.
"Plus, we're left-handed strong, and Hanigan and Mesoraco hit lefties," Baker said. "It's the best lineup I can [have]. It poses a problem, and you hope Hanigan doesn't get hurt, or I don't have to pinch-run for him. They [the Indians] are in the same boat over there with [Carlos] Santana DH-ing."
The Indians started a left-handed pitcher in Scott Kazmir Thursday. Entering the night, Mesoraco was a lifetime .329 hitter against lefties, compared to .178 against right-handers.
Under the rules, if a DH is switched to play defense in a game, the club loses the right to use the DH, and the pitcher must hit.
Mark Sheldon is a reporter for MLB.com. Read his blog, Mark My Word, and follow him on Twitter @m_sheldon. This story was not subject to the approval of Major League Baseball or its clubs.