Reds' success on the field fills seats at Ball Park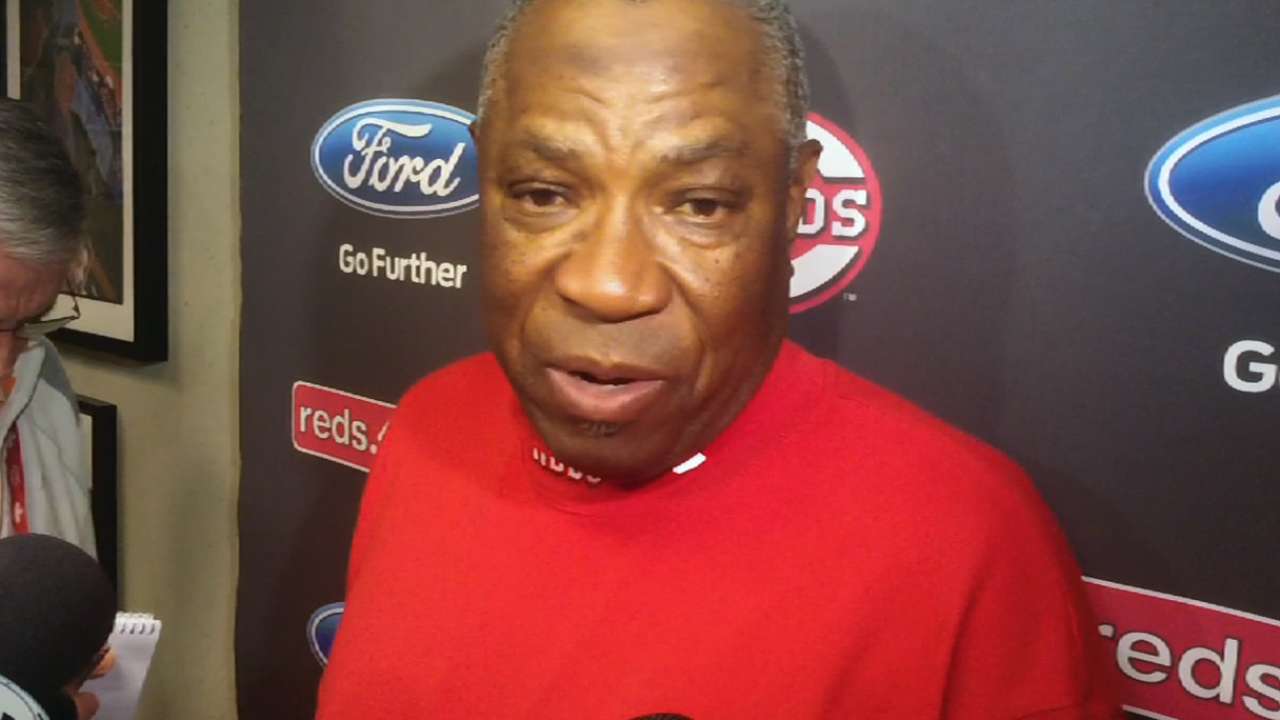 CINCINNATI -- For the third straight game, the Reds and Cubs played in front of a sold-out crowd on Sunday at Great American Ball Park, marking the first time Cincinnati sold out an entire series since 2010.
Prior to this weekend, the Reds had just two sellouts this season, with one of them coming on Opening Day. But now Cincinnati is one of the hottest teams in baseball, and manager Dusty Baker thinks the fans have taken notice.
"We're happy because we're not only packing the house, but we're winning at the same time," Baker said. "It's very disappointing to not win at home. Both ways are disappointing -- home and road -- but it's more disappointing when you're losing in front of home fans.
"So far we've done a pretty good job of winning at home."
The Reds entered Sunday with an 18-6 record at Great American Ball Park this season, tying them with San Francisco and Pittsburgh for the most home wins in the Major Leagues. They also began the day in second place in the National League for runs scored at 237.
The sellout crowds coming with the Cubs in town is particularly significant, as Baker said Chicago fans used to drown out the hometown cheers. That has not been the case this weekend.
"They don't stand out as much, because there's so many of our fans," Baker said. "Before, they stood out. They were probably half the fans at one time, and especially with the sea of blue over the dugout."
Including this weekend, the Reds have a 7-1 home series record in 2013, and they'll look for their third three-game sweep of the year at Great American Ball Park on Sunday. Brandon Phillips said the fans deserve a little credit for that success.
"We feed off those guys," Phillips said. "It's like motivation, especially when we're down, or when we're up and we can still just keep on beating a team. We get momentum off our fans."
Jeremy Warnemuende is an associate reporter for MLB.com. This story was not subject to the approval of Major League Baseball or its clubs.