Baker extolls virtues of practicing defense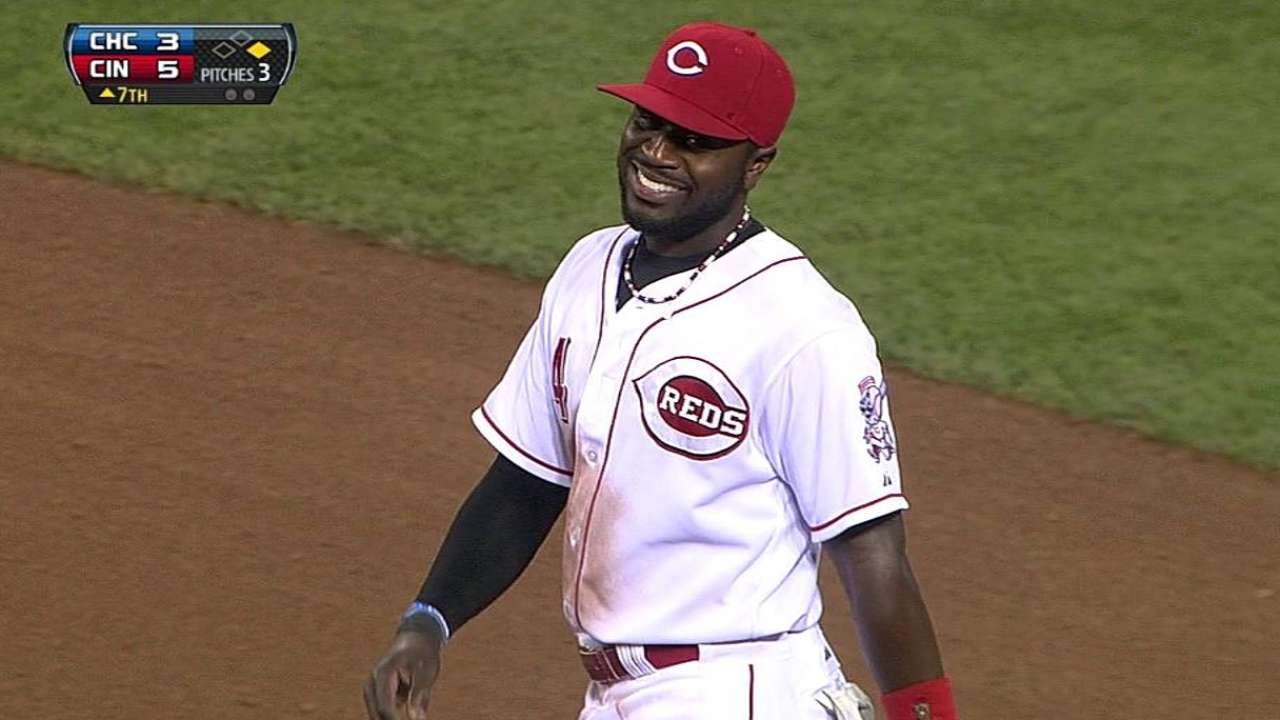 CINCINNATI -- Almost a third of the way through the season, the Reds have proven to be one of the best defensive teams in baseball by committing just 20 errors -- the third lowest mark in the National League -- entering Saturday. That, manager Dusty Baker said, is no accident.
"We work on it," Baker said. "Every good team I've had catches the ball. I tell guys, 'If you can't catch the ball, then you can't play on my team.' In San Francisco, I had Gold Glovers everywhere. I had capable guys that worked at it in Chicago, and then I have guys here -- you go out and watch Joey [Votto], watch Brandon [Phillips], watch [Zack] Cozart."
Different coaches work with specific position groups -- outfielders, infielders, pitchers and catchers -- as often as possible. Although Phillips stands out with his flashy glove work, solid defense has been a focus across the board under Baker.
Baker admitted that teams don't win games on defense, "but you can lose them." And although many players would rather hit the batting cages than work on their fielding, Baker said practicing defense is a better use of time.
"Defense is work," Baker said. "Hitting is fun, but defense is work."
Jeremy Warnemuende is an associate reporter for MLB.com. This story was not subject to the approval of Major League Baseball or its clubs.