Heisey progressing after re-injuring hamstring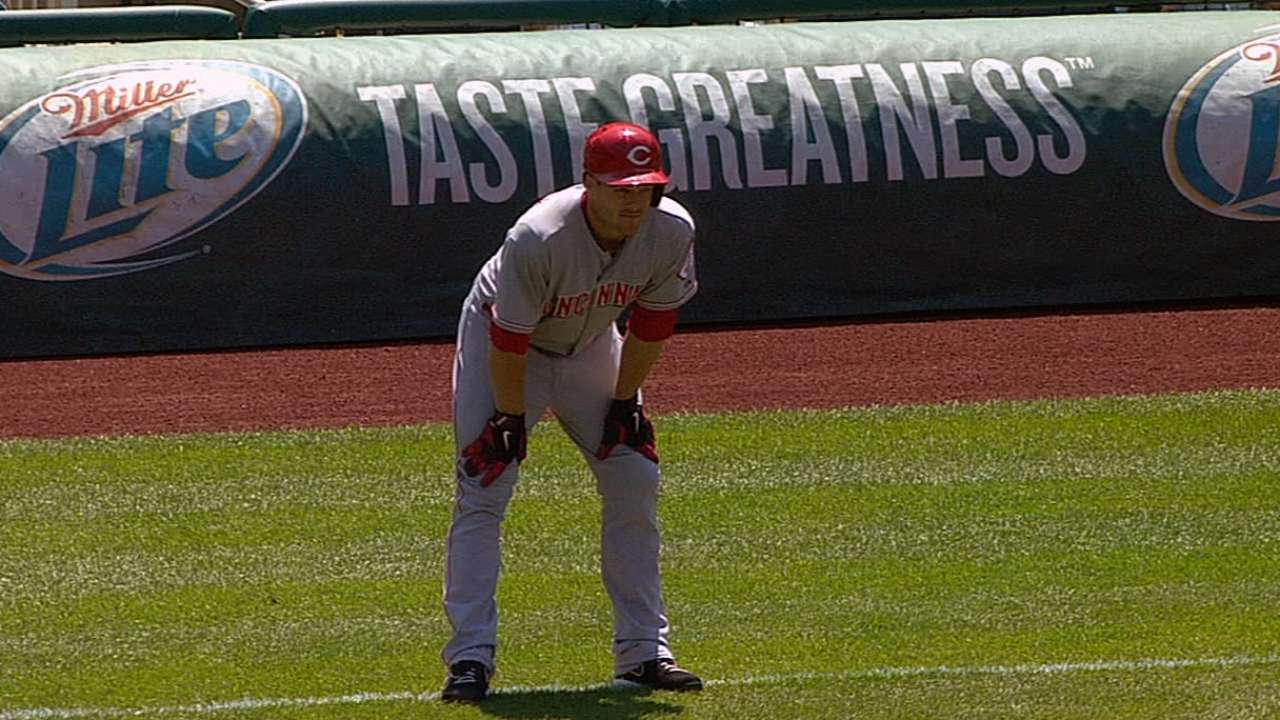 CINCINNATI -- Chris Heisey, who is recovering from a strained right hamstring for the second time, said he doesn't know yet when he'll be able to join the Reds again, but he expects it to be sooner rather than later.
"It won't be a month, but it won't be three or four days," Heisey said. "Maybe a week or two. It's tough to say at this point."
Heisey has been on the disabled list since April 29. He began a rehab assignment with Double-A Pensacola, but he re-injured his hamstring about two weeks ago, setting him back a few steps in his recovery. The 28-year-old left fielder said he's "very close" to being back to where he was before aggravating the injury.
"It was frustrating, obviously," Heisey said. "I felt like I was a couple days away from being back with the team, and then I got hurt again. Hopefully it won't be too much longer. It's progressing."
In the meantime, Heisey is on an extensive rehab program that includes heating, icing, stretching and exercises, and he'll likely stick with the team when it embarks on a road trip to Cleveland and Pittsburgh starting on Wednesday.
"If I'm not able to go on a rehab assignment by the time the team leaves, I'll probably go with them because I'm able to hit, throw and do a lot of baseball activities," Heisey said.
Jeremy Warnemuende is an associate reporter for MLB.com. This story was not subject to the approval of Major League Baseball or its clubs.