Phillips taking advantage of Morgan's presence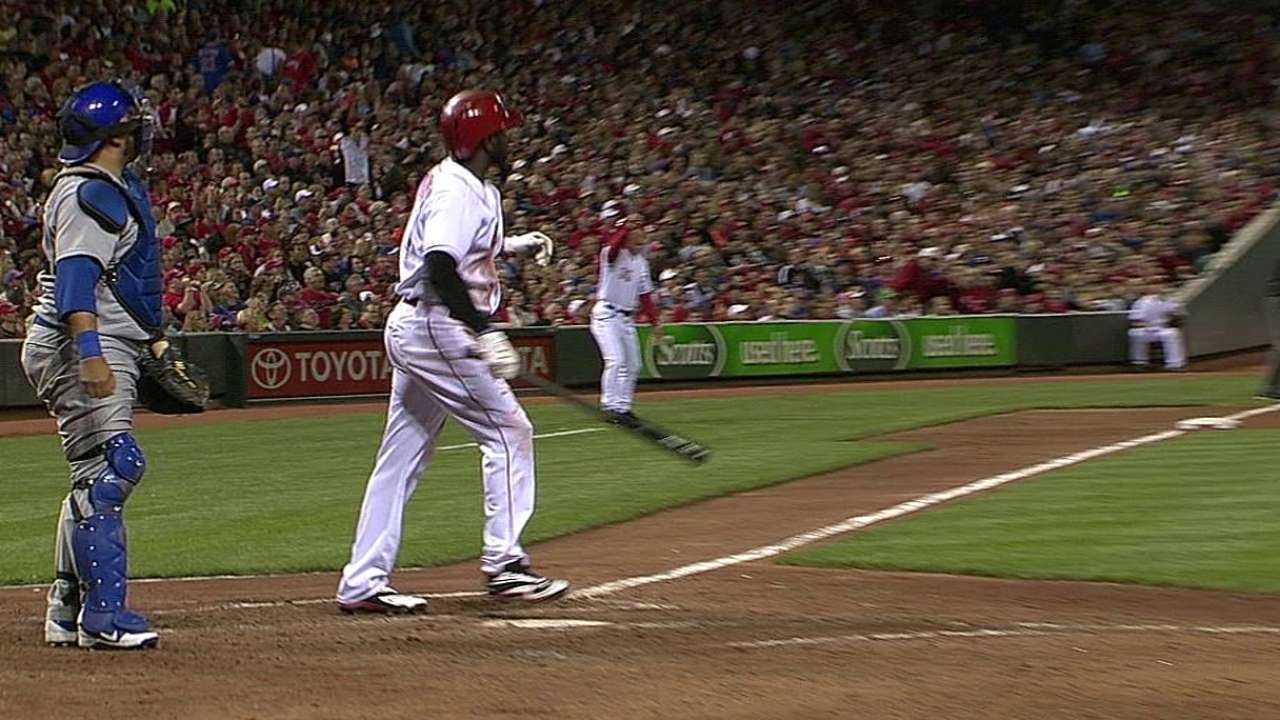 CINCINNATI -- Joe Morgan still has a locker in the Cincinnati clubhouse. It sits immediately next to the locker of Brandon Phillips, and the current Reds second baseman has been sure to use that convenient location to his benefit.
"I look up to him," Phillips said of Morgan. "He's my locker partner. He helps me out with many things, and I pick his brain."
Morgan -- a Hall of Famer -- spent seven seasons in Cincinnati, setting various club records for second basemen. Now in his seventh season, Phillips has either passed or is close to passing many of those marks.
Phillips now leads Morgan in doubles (221 to 220) and hits (1,214 to 1,155) as a Red, and he is seven RBIs and two home runs short of Morgan's records of 612 and 152, respectively. For Phillips, surpassing Morgan from a statistical standpoint has never been a main concern, and he tries to avoid comparing himself to the man he describes as "the best second baseman to play this game."
"One thing he always told me just talking to him, he said, 'Man, don't try and be like me, just try to be better than me,'" Phillips said. "And I said, 'Well, to try and be better than you, that's going to be pretty hard, but I'll try my best.'"
So far this year, Phillips is doing just that, as he leads the National League with 42 RBIs entering Saturday's game. He's also riding a season-high 11-game hitting streak, and he's tacked on eight home runs to go with his 54 hits and .289 batting average.
None of the stats matter to Phillips, though, because as he said, "It's all about the rings."
Morgan won two of them with the Reds. And with the season Phillips is putting together, it might be appropriate to mention Morgan also won back-to-back MVPs in 1975-76.
"Brandon's working on one of them," manager Dusty Baker said.
Jeremy Warnemuende is an associate reporter for MLB.com. This story was not subject to the approval of Major League Baseball or its clubs.