Baker hopes Cozart has turned corner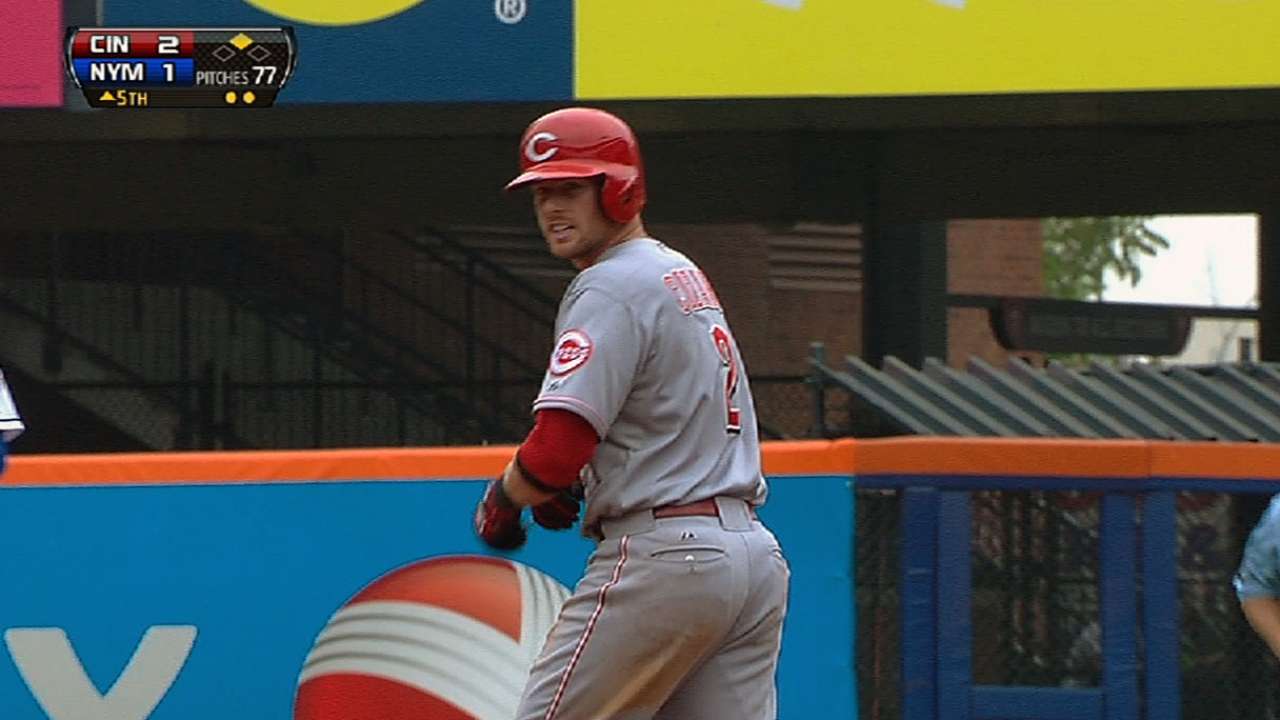 CINCINNATI -- For most of May, shortstop Zack Cozart had been having a tough time getting anything going at the plate. The struggles had become bad enough that manager Dusty Baker started to consider making a change in the two-hole, where Cozart has hit most of the season.
"I've been kind of wondering what to do," Baker said. "That is the spot for him on my team, but if you're not getting on as a double leadoff man, that makes it tough. Many times I wanted to do something else."
In his first 12 games this month, Cozart hit .208 (10-for-48) with seven strikeouts, although he also managed seven RBIs.
He broke through on Wednesday against the Mets, though, going 4-for-5 with two doubles and two runs scored. That game gave Cozart a four-game hitting streak, which he extended to five games with a single in his first at-bat on Friday against the Cubs, and Baker said he hopes all of it is an indication that the 27-year-old shortstop's struggles are behind him.
"This is what we need, and I know he needs it because I saw him over there sometimes grinding with a lot on his mind and stuff," Baker said of Cozart. "It's not easy not doing as well as you'd like to do, especially when you're a young player."
Jeremy Warnemuende is an associate reporter for MLB.com. This story was not subject to the approval of Major League Baseball or its clubs.