Marshall sent to DL again with shoulder issue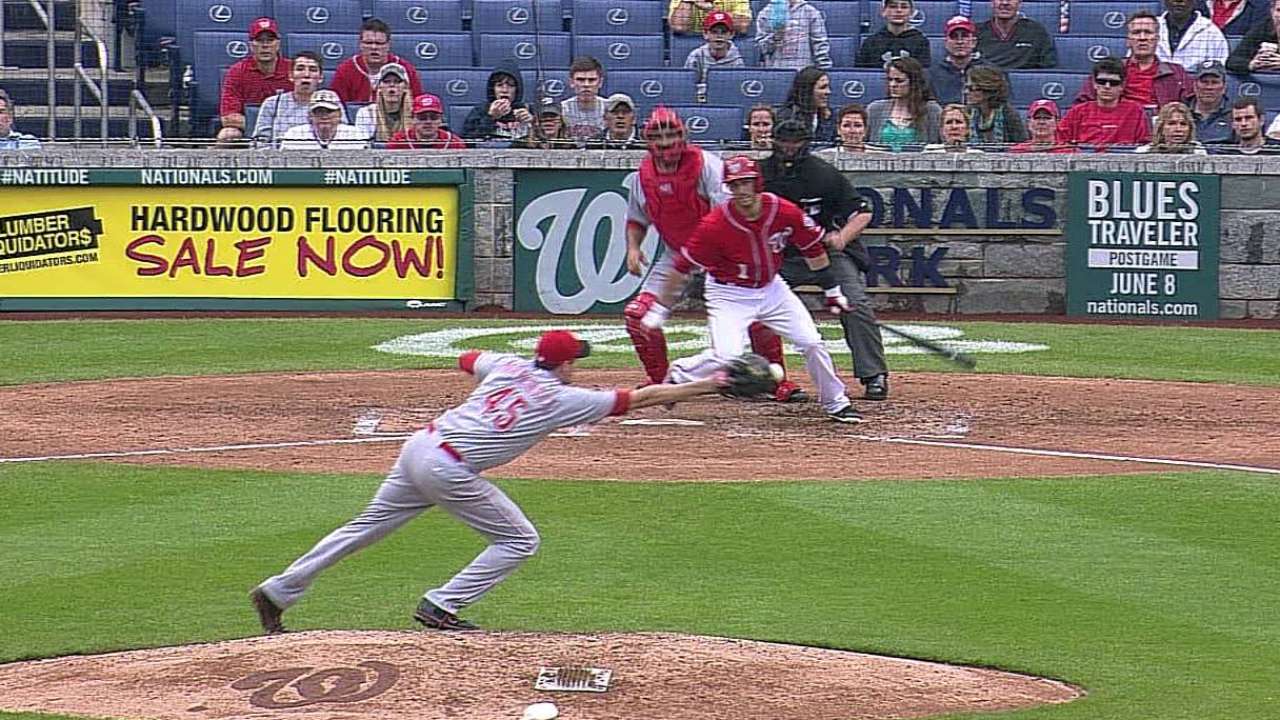 CINCINNATI -- When Reds reliever Sean Marshall was held out of action on Wednesday after feeling soreness in his left shoulder during pregame throwing, he thought Thursday's off-day would be enough time to get himself right.
As it turns out, he'll need more time than that, as he was placed on the 15-day disabled list on Friday with a left shoulder sprain.
"We have to let it heal the way it's going to heal," manager Dusty Baker said. "Because it had been bothering him on and off since Spring Training."
The same shoulder put the 30-year-old lefty on the 15-day disabled list in April after pitching in just one game. On that trip to the DL, the injury was classified as shoulder tendinitis. Marshall came back and pitched a total of six innings in 10 games, allowing two earned runs, four hits and two walks while striking out six.
Baker didn't know if Marshall would need more than 15 days on the disabled list, but he said he wants the lefty to be back for good whenever he does return.
"Hopefully this is a chance to just let it heal," Baker said. "We thought it had healed before, but you don't really know. You don't really know until you get out there."
Jeremy Warnemuende is an associate reporter for MLB.com. This story was not subject to the approval of Major League Baseball or its clubs.