Marshall unavailable with left shoulder discomfort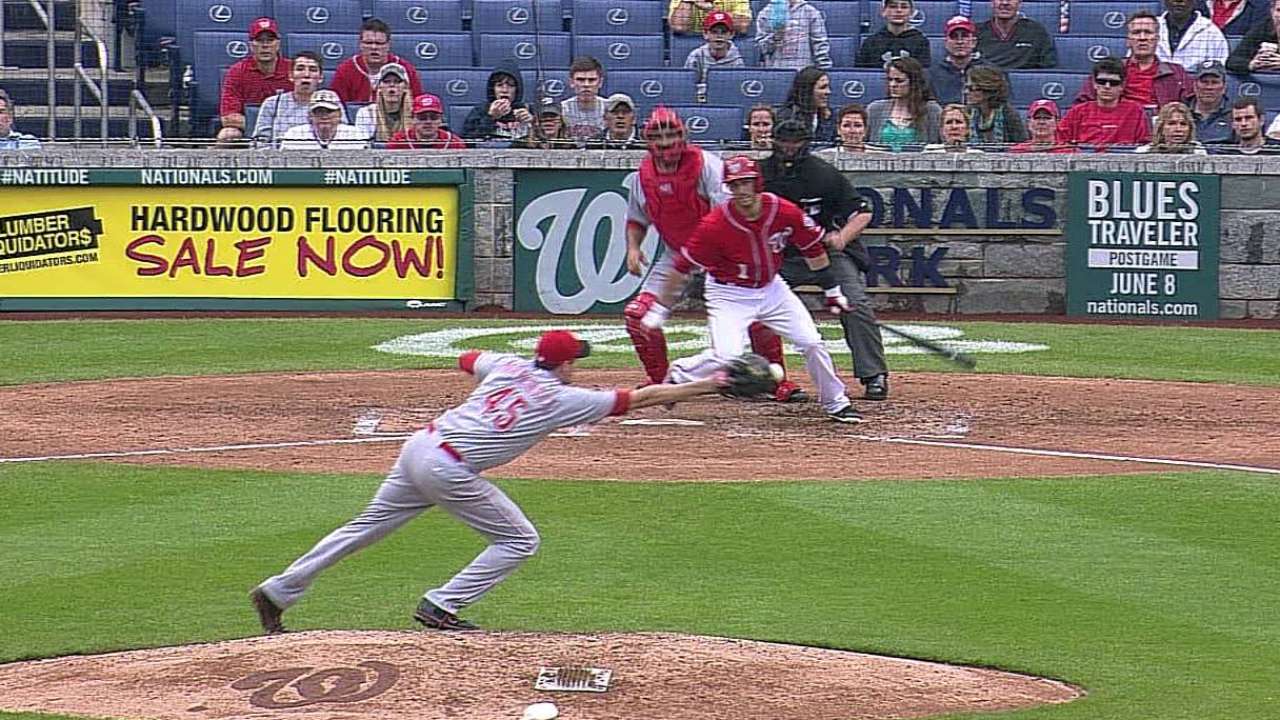 NEW YORK -- Reds starter Mat Latos encountered a two-out jam in the bottom of the seventh inning on Wednesday while trying to preserve what was then a 4-2 lead over the Mets. As he neared 100 pitches, Latos faced left-handed-hitting Daniel Murphy and gave up an RBI single. Another lefty hitter, Rick Ankiel, then hit a game-tying RBI triple off Latos.
The situation would normally call for left-handed reliever Sean Marshall.
"Marshall wasn't available," Reds manager Dusty Baker said. "Otherwise, I would have brought in Marshall for Ankiel. That kind of hurt us, not having Marshall."
Marshall said his shoulder did not respond well to pregame throwing, and he believed there was some inflammation.
"We were kind of erring on the side of caution. I told them I was a little bit sore," Marshall said after the Reds' 7-4 win. "I did a little bit of exercise after the game. With this extra day of rest [Thursday], I will be back to how I've been feeling."
Marshall, who has a 2.57 ERA in 11 appearances with 21 of 27 batters retired, began the season battling left shoulder tendinitis and was on the disabled list from April 8-26.
This situation now is not much unlike the previous one.
"I'm getting a better understanding of when my shoulder feels good and maybe when it needs a little bit of rest," Marshall said. "Today, when I was warming up and doing my usual routine to get my shoulder loose, I felt a little bit of crankiness in there. ... It needs a little extra time to recover than it has in the past."
Mark Sheldon is a reporter for MLB.com. Read his blog, Mark My Word, and follow him on Twitter @m_sheldon This story was not subject to the approval of Major League Baseball or its clubs.