Bruce stays even-keeled through streaks, slumps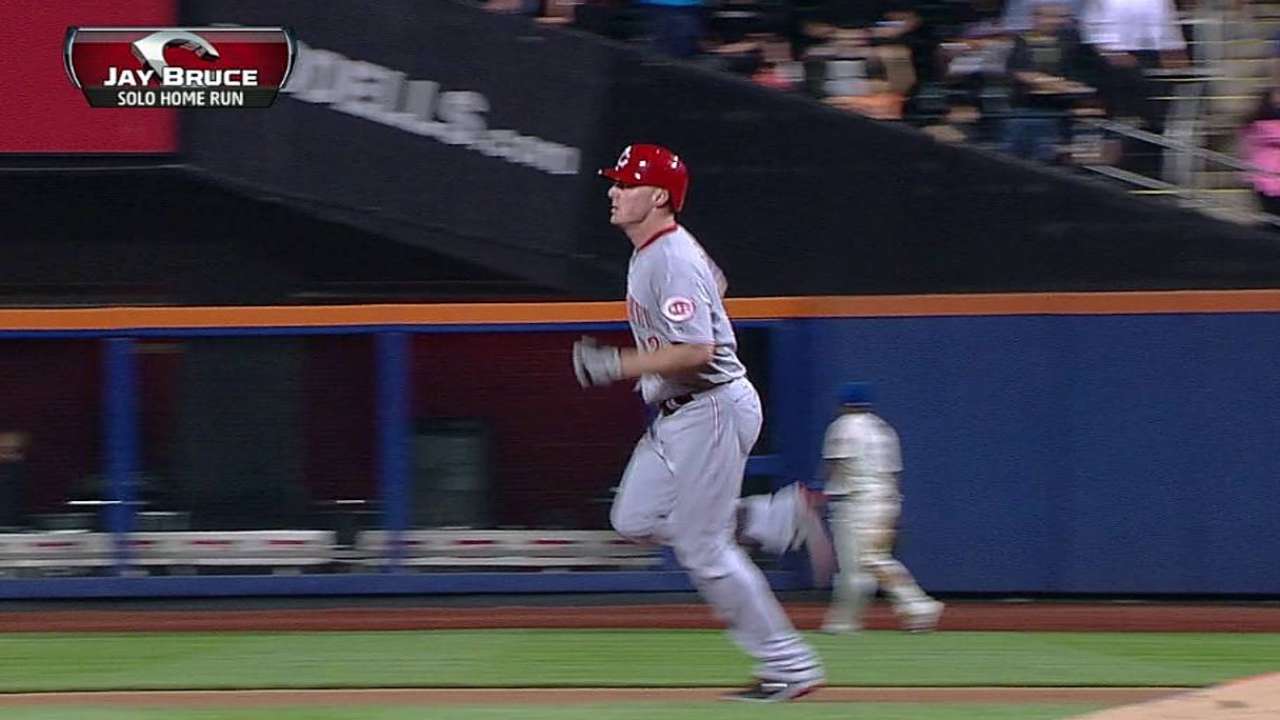 NEW YORK -- Reds right fielder Jay Bruce refuses to let his emotions ebb and flow like his streaks and slumps. Bruce is in the midst of one of his serious hot stretches at the plate but avoids even the hint of giddiness.
"It's a long season," Bruce said. "People lose sight of that when you're going good and going bad. It's the same. You have a good week, you're the best player in the league. When you have a bad week, you're the worst. That's not how the game goes, it's a long season. It's something I've always been scrutinized about, which is fine. I've been a streaky player. As you guys well know, that's what I'm working towards not being. We'll see what happens."
Bruce had an 11-game hitting streak snapped on Tuesday against the Mets. During the stretch, he is hitting .375 (18-for-48) with five home runs and 14 RBIs. He was 2-for-4 with the go-ahead homer in the sixth inning of Monday's 4-3 win over the Mets.
Since April 30, Bruce has hit safely in 16 of 18 games and raised his average from .252 to .280. He insists he hasn't changed his approach to hitting. In the seven games before April 30, he hit .154.
"Same exact thing. I haven't changed anything at all," Bruce said. "You just have to wait. You have to be patient. What I've learned is you can't force anything or try and do this or try and do that. It sounds cliché but you have to let it come to you. Just be prepared when the opportunity does present itself. Just play. I'm fortunate to be a guy that plays every day and I get a lot of chances."
Mark Sheldon is a reporter for MLB.com. Read his blog, Mark My Word, and follow him on Twitter @m_sheldon. This story was not subject to the approval of Major League Baseball or its clubs.