Cingrani to work on secondary pitches in Triple-A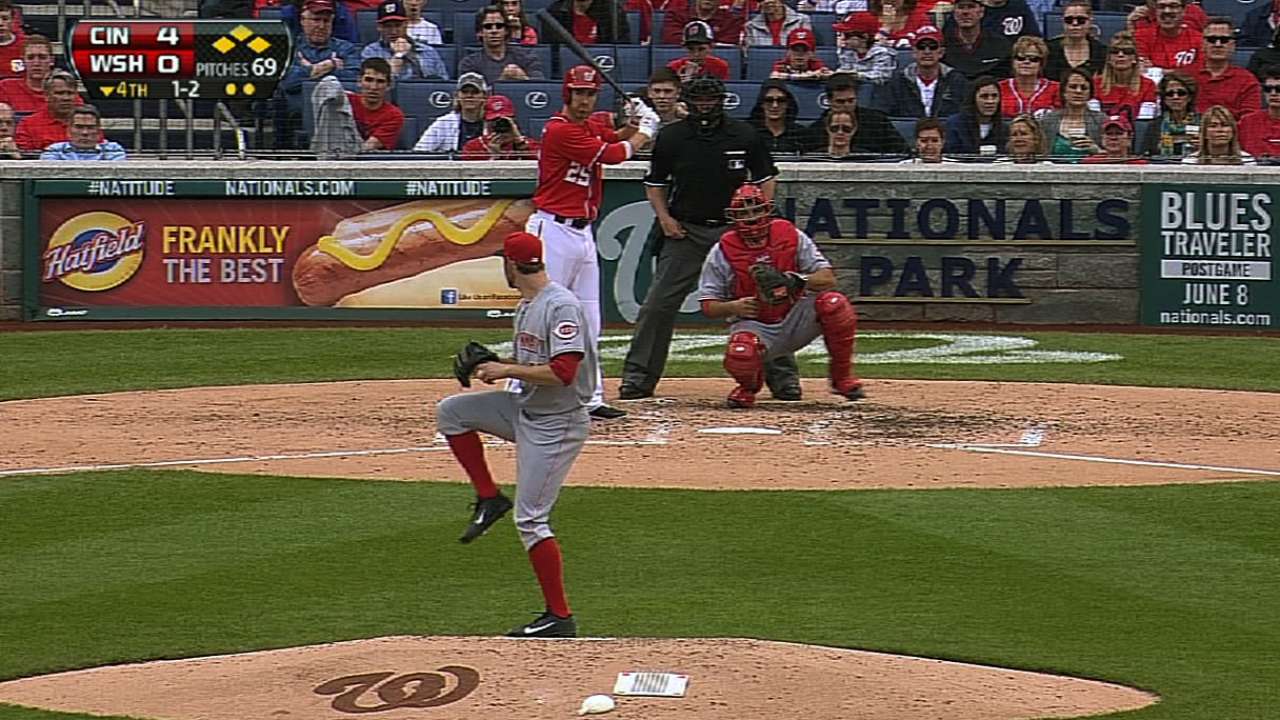 PHILADELPHIA -- Rookie left-hander Tony Cingrani was mostly impressive during his callup to the Majors. However, Cingrani was optioned to Triple-A Louisville on Saturday as the Reds prepare to bring ace Johnny Cueto back from the disabled list on Monday.
Corner infielder Neftali Soto was called up from Louisville to replace Cingrani on the roster in the meantime.
Over his six starts for Cincinnati, Cingrani was 2-0 with a 3.27 ERA, nine walks and 41 strikeouts.
"He did a great job with the limited experience that he had," Reds manager Dusty Baker said. "It was a great learning experience, but he also helped us at the same time."
On Friday, in a 5-3 loss to the Phillies, Cingrani allowed three runs and five hits with two walks and four strikeouts over five innings. But he also threw 100 pitches in that relatively short span.
Baker and pitching coach Bryan Price told Cingrani that he needs to work on his secondary pitches -- the changeup and slider. Baker said Cingrani would not be mandated to throw a certain number of offspeed pitches while back at Louisville.
"We want him to get comfortable with it on the sidelines and then take it into the game," Baker said.
According to Fangraphs, the 23-year-old Cingrani threw his fastball 83.6 percent of the time, which is third-highest among Major League pitchers with at least 30 innings. In recent outings, Cingrani was getting hit harder the second time through an opposing lineup.
One of the fastballs on Friday was a 3-1 offering up in the strike zone to Jimmy Rollins that was hit for a two-run homer in the third inning.
"I could do it with the fastball if I just commanded it better, but it's just working on the other pitches to get them off of my fastball," Cingrani said. "It's always a learning process. It's great I got the six starts. I'll go back down, do what I have to do and work on that."
Mark Sheldon is a reporter for MLB.com. Read his blog, Mark My Word, and follow him on Twitter @m_sheldon. This story was not subject to the approval of Major League Baseball or its clubs.