Baker discusses Reds' injuries, perseverance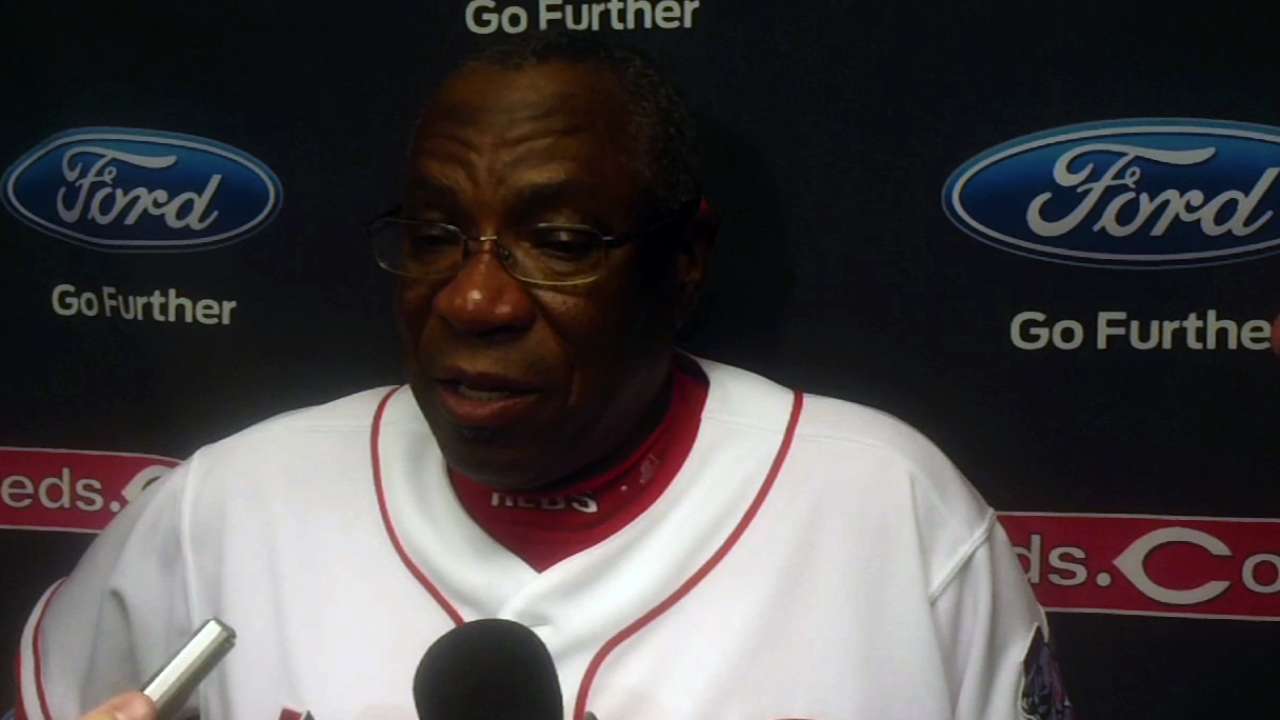 MIAMI -- Reds manager Dusty Baker addressed several different topics before Thursday's series finale against the Marlins.
Baker, who has helped guide the Reds to another strong start despite dealing with several injuries early on, touched on Chris Heisey's status, saying the outfielder returned to Cincinnati to be evaluated. Heisey re-aggravated a hamstring injury playing in a rehab game on Monday with Class A Pensacola.
"Heisey went back to see the doctor," Baker said. "I haven't heard anything else. He's going to be out a little while longer. We had hoped to get him back, because we are left-handed strong on the bench and in the field."
Baker also touched on how the Reds have managed to stay within striking distance of the first-place Cardinals in the NL Central. Just 2 1/2 games behind St. Louis entering Thursday, Cincinnati is doing exactly what Baker hoped.
"If you're in second or third place, you need to stay in the rearview mirror," Baker said. "You want to be seen when they look in the mirror. You don't want them to look and not see anybody. It's like Butch Cassidy and the Sundance Kid. 'They're still there, chasing.' That's what you want if you're behind."
Despite being pleased with how his team has played while battling several key injuries, Baker knows the Reds will need to fight hard to stay in the top part of the division.
"I've seen the Cardinals run off before, so I know what they can do," Baker said. "But I've seen us run off before and I know we can do it. If anybody in this league and division knows how to run off with a lead, it's the Cardinals."
David Villavicencio is a contributor to MLB.com. This story was not subject to the approval of Major League Baseball or its clubs.