Reds eager to improve on the road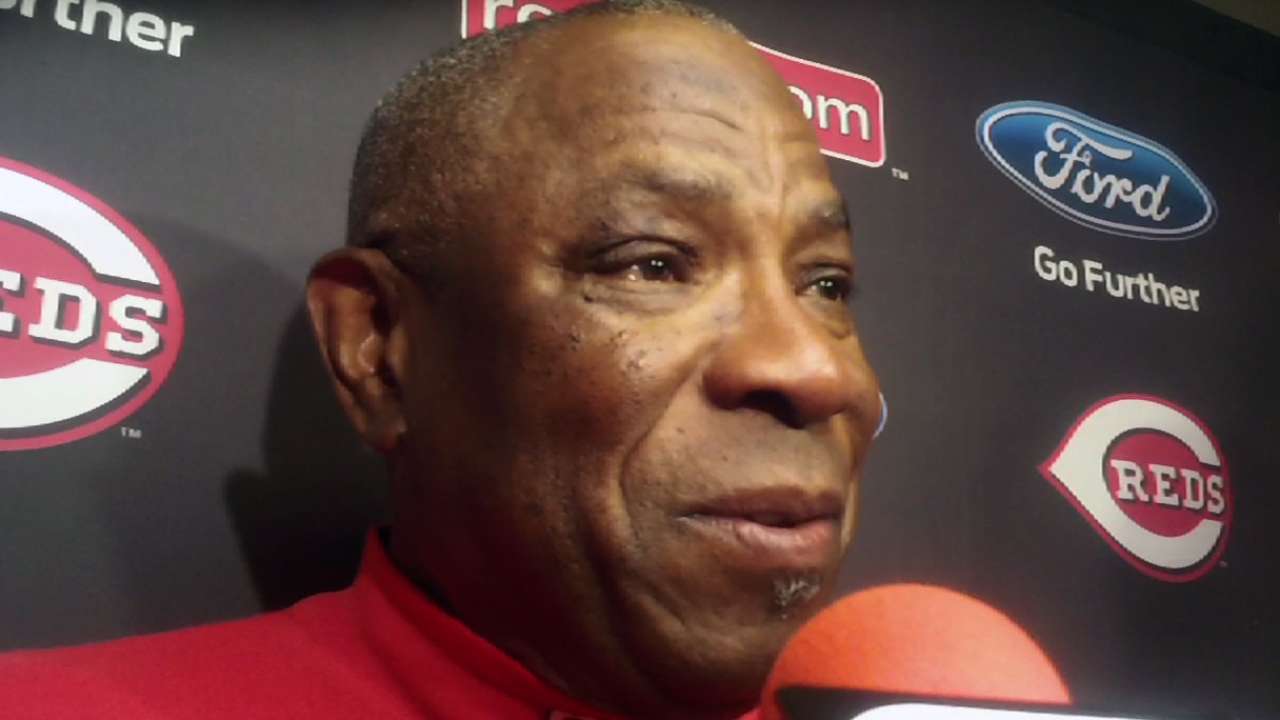 MIAMI -- The Reds sport one of the best records in the National League, but their struggles away from Great American Ball Park could be a concern as they opened a nine-game road trip Tuesday night.
Cincinnati has lost four of five road series this year, going 6-10 overall in games away from home. Part of that can be attributed to the differences in the club's home and road splits. The Reds are batting .265 at home and just .224 on the road. The pitching has also had more success at home, posting a 2.87 ERA at Great American Ball Park. Reds pitchers have allowed nearly two more runs on the road with a 4.70 ERA.
The Reds kicked off this road trip with three games in Miami. They will then travel to Philadelphia and New York before returning home to host the Cubs on May 24. Reds manager Dusty Baker acknowledges that this trip will be challenging for his club.
"This is a very tough road trip, city-wise, noise-wise and sleep-wise," Baker said."
With the Reds set to play nine games in nine days, Baker will look to get his players rest while putting a competitive lineup on the field. That balance is a challenge for any manager, but Baker feels it is important for his club.
Baker's plan to rest his regulars began Tuesday with starting right fielder Jay Bruce taking his first day off of the season. Bruce, who is batting .258 with three homers and 21 RBIs, had played in all 38 games this season. Baker chose to start rookie Donald Lutz in right field, but did not rule out using Bruce later in the game, if necessary.
"He hadn't had a day yet," Baker said. "I am going to try to get one to some of the guys that haven't had a day yet on this road trip. I am going to try to store up some energy on some guys who haven't had much time off."
The Reds, who entered Tuesday 2 1/2 games behind the Cardinals in the National League Central, are aware of their road woes. While they are not happy with how they have played on the road this year, most believe it is a matter of coincidence.
"There is no rhyme or reason to where you win and where you don't win," pitcher Mike Leake said. "We just haven't won on the road, but they will come around. It's not a big deal."
Leake, who is slated to start Wednesday's game against the Marlins, hopes those wins will start coming this series. The Reds took three of four from Miami when the Marlins traveled to Cincinnati in April.
David Villavicencio is a contributor to MLB.com. This story was not subject to the approval of Major League Baseball or its clubs.