Heisey suffers setback during rehab game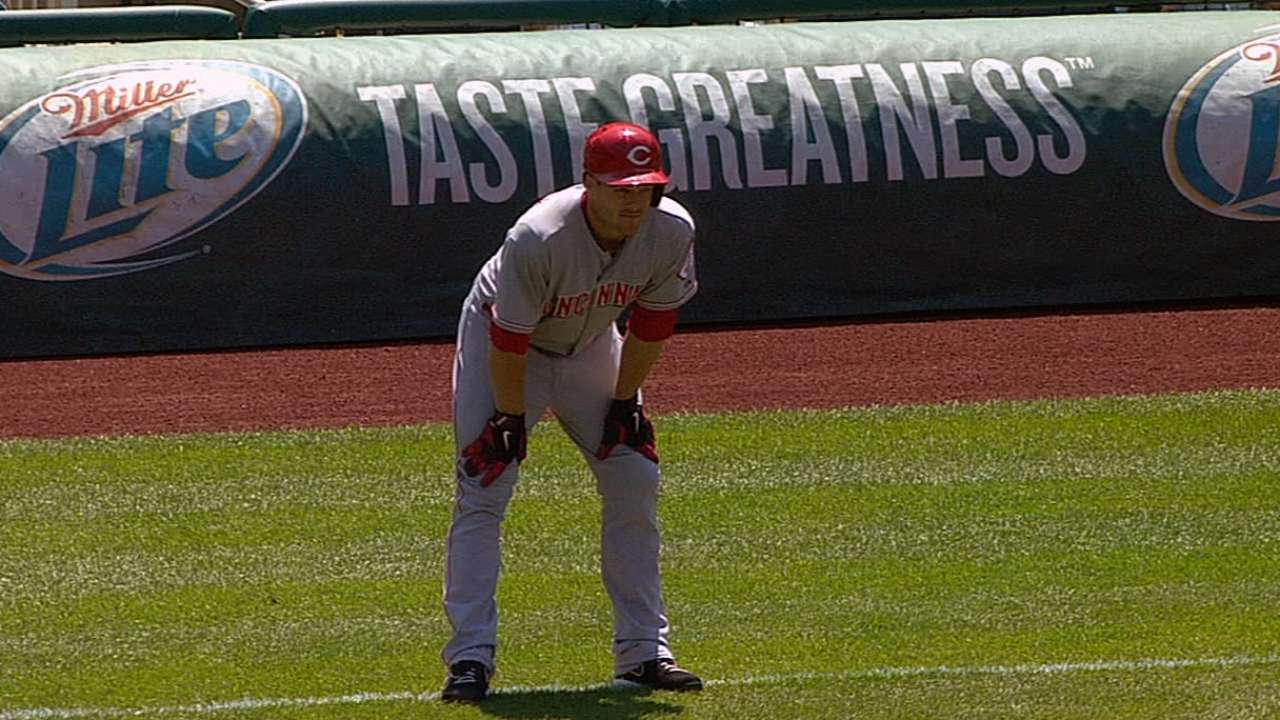 MIAMI -- The Reds hoped to have injured outfielder Chris Heisey back in the big leagues in a few days, but those plans may have changed.
Heisey, who is rehabbing a right hamstring injury with Class A Pensacola, left Monday's game after making a shoestring catch to end the first inning.
"They said he re-strained it," Reds manager Dusty Baker said. "That's something you're always apprehensive about when they're coming back. You never really know, because one wrong move could send them back to zero. We hoped that he would be back by Philly, but it looks like now he won't be."
The 28-year-old was playing center field and batting second for the Blue Wahoos, but he never stepped in the batter's box. Pensacola manager Delino DeShields pinch-hit for Heisey in the bottom of the first. The outfielder was originally scheduled to play seven innings.
The catch helped end fellow rehabbing Red Manny Parra's outing. The left-hander allowed no runs, one hit (a double) and struck out two. Once he is fully healthy, Baker is looking forward to getting the lefty back in the big leagues.
"Hopefully he does well so we can get some bodies back up here," Baker said.
Baker has been dealing with injuries for the majority of the season. The Reds currently have Johnny Cueto, Ryan Ludwick and Nick Masset, as well as Heisey and Parra, on the disabled list.
David Villavicencio is a contributor to MLB.com. This story was not subject to the approval of Major League Baseball or its clubs.