Lutz takes advantage of big league time with Heisey out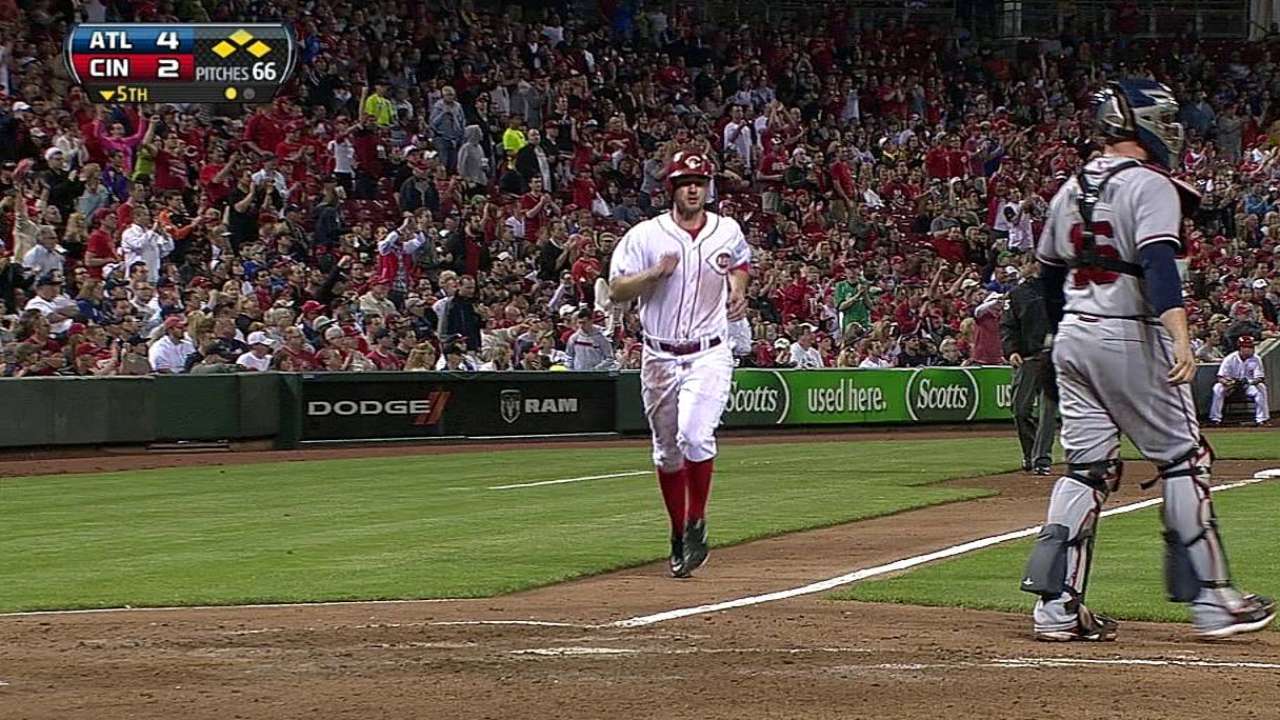 CINCINNATI -- When Donald Lutz arrived in the big leagues at the end of April to replace the injured Chris Heisey, Reds manager Dusty Baker was "disappointed" the 24-year-old outfielder hadn't shown more with Double-A Pensacola. Since then, Lutz has done his best to make up for any Minor League struggles.
After going hitless in his first three games in the Majors, which included two pinch-hit appearances, Lutz carried a five-game hitting streak into Saturday's game against the Brewers. The 6-foot-3, 250-pound Lutz singled, stole second and scored in the fourth inning of Friday's 4-3 win, showing off his wide range of skills.
"He's aggressive," Baker said. "He runs a whole lot better than it appears he should run for the size of his body. He's going to be a good one. It's just a matter of him going to play."
Lutz, who was born in Watertown, N.Y., but moved to Germany when he was 1 year old, is the first German-developed player to play in the Major Leagues. He hasn't played as much baseball as a typical prospect, and Baker said "he had gotten out of whack." Now, Baker believes the Reds "got him straight," and although Lutz's return to the minors is almost inevitable, his time hasn't been wasted.
"Huge benefit -- for him and for us," Baker said. "He's going to have to go back eventually. Hopefully he goes back, and he'll go back with the fact he knows he's had some success here."
Jeremy Warnemuende is an associate reporter for MLB.com. This story was not subject to the approval of Major League Baseball or its clubs.