Latos goes from pitcher to spectator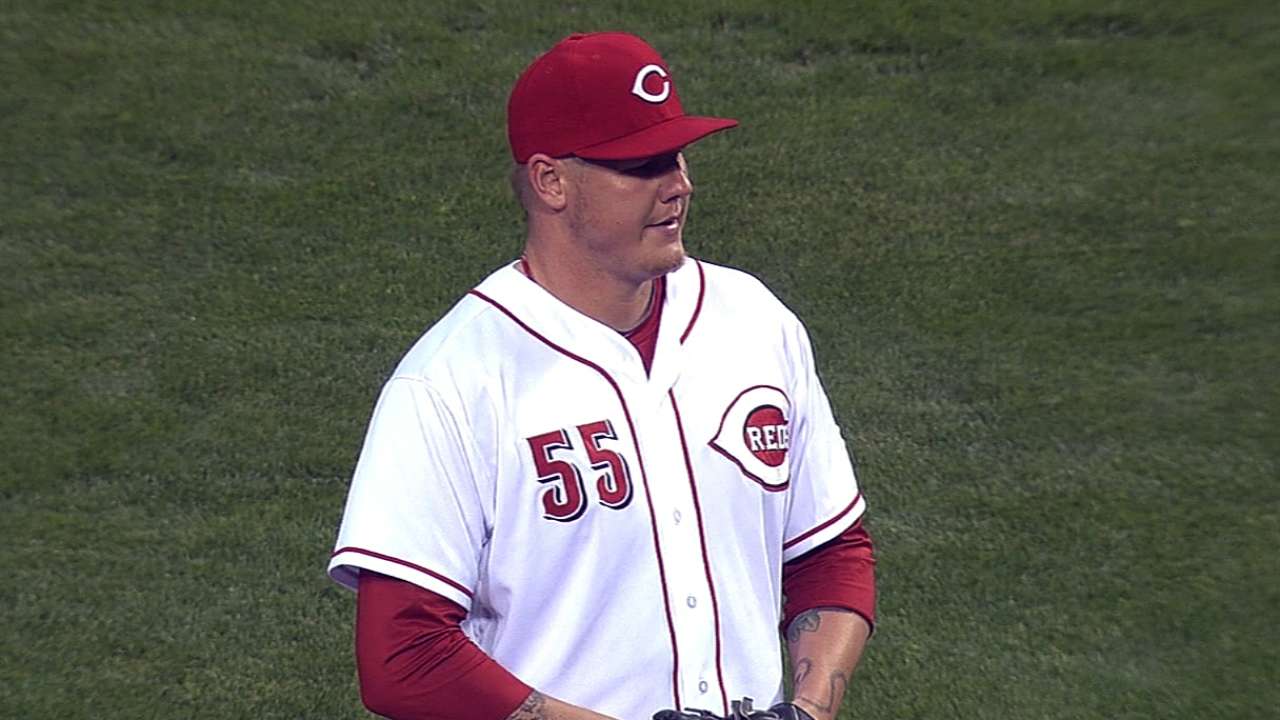 CINCINNATI -- Why would a Major League pitcher go to a Minor League game to see a teammate throw? In Mat Latos' case, his plans changed and he had nothing better going on.
While Reds ace Johnny Cueto was pitching in a rehab assignment for Class A Dayton, Latos and his wife, Dallas, were among those in the seats at Fifth Third Field. Originally, the Latos' had plans to see a different Minor League game involving Padres prospect pitcher John Hussey, a former teammate in Fort Wayne.
"I got a text message that said 'I got called up to Lake Elsinore, so we're not going to be there Thursday,'" Latos said on Friday. "Johnny is throwing in Dayton and Dayton is only an hour away and Fort Wayne is like 3 ½ [hours]. We just drove to Dayton to watch him throw. It was kind of weird sitting in the stands at a Minor League game."
As a member of the Padres organization, Latos spent parts of two seasons in the Midwest, but missed pitching or traveling in Dayton. During one trip, he was injured and he was promoted just before the other.
"It was interesting to say the least," Latos said. "It was a packed freaking house. Everybody was real nice. I was just hanging out watching the game. Johnny was throwing good. I didn't go there for brownie points or anything else. I just didn't have anything to do."
Mark Sheldon is a reporter for MLB.com. Read his blog, Mark My Word, and follow him on Twitter @m_sheldon. This story was not subject to the approval of Major League Baseball or its clubs.