Hannahan gets start at third in place of Frazier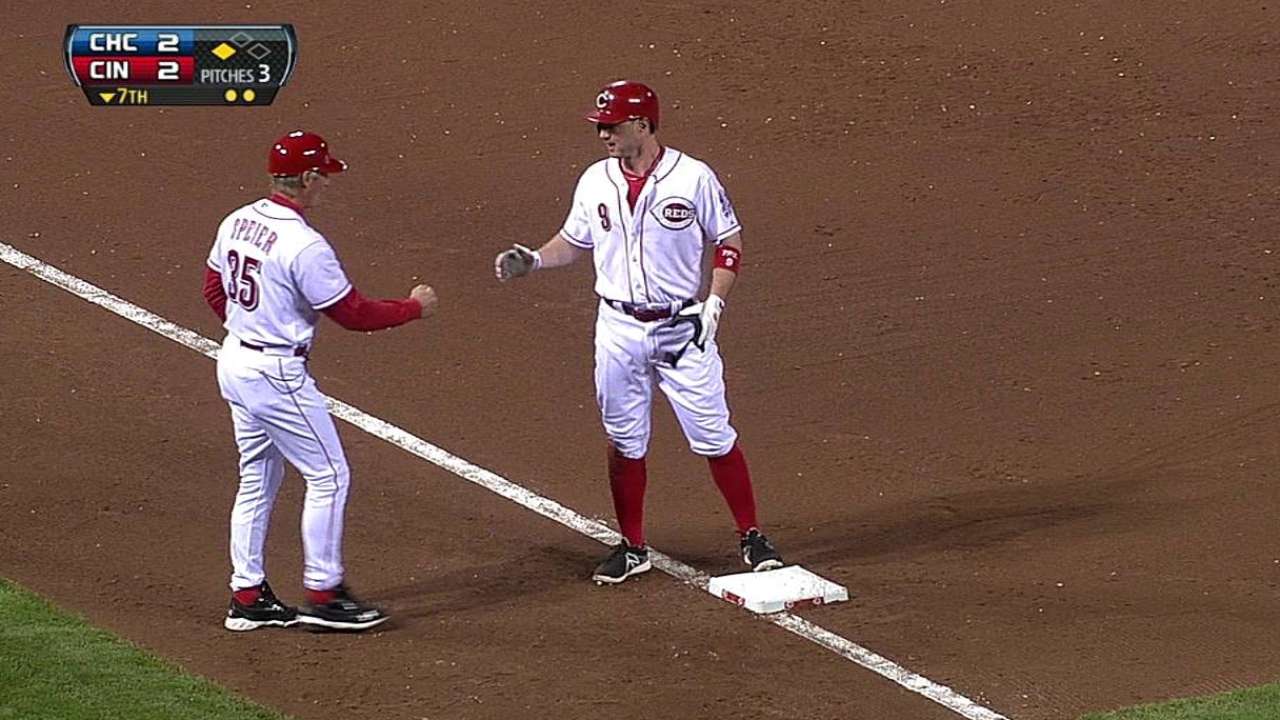 CINCINNATI -- For only the fourth time this season, Jack Hannahan was in the starting lineup at third base for the Reds vs. the Braves on Tuesday while Todd Frazier got a break.
Frazier was batting .189 (7-for-37) over his previous 11 games and entered Tuesday hitting .239 overall.
"Not really a day [off for Frazier] as much as I'm giving Hannahan a chance to play," Reds manager Dusty Baker said.
Hannahan previously started games on April 12, April 21 and April 27 and came in batting .308 (8-for-26) in 20 games overall.
"We've been playing some good baseball and winning. I think any big league player wants to play more, but that's not always the outcome," Hannahan said. "I don't make the lineup card out. I focus on the things I can control, and that's preparing to play every day or preparing to come off the bench for a big pinch-hit or to go play defense. Some things in baseball you can't control."
Hannahan, who was signed to a two-year, $4 million contract as a free agent in December, has leaned on coach Miguel Cairo for advice on handling being a role player and pinch-hitter.
"It's been a big help having Miguel here and Cesar [Izturis], too, as far as getting into a routine," Hannahan said. "It depends on pitch count, but usually in the fifth, I'll come back in and get on the bike, get loose, go in the weight room and run around a little bit. I take some swings in the cage. Then I kind of wait and let the scoreboard dictate what's going to happen. You sit and wait and hope your number is called."
Mark Sheldon is a reporter for MLB.com. Read his blog, Mark My Word, and follow him on Twitter @m_sheldon. This story was not subject to the approval of Major League Baseball or its clubs.