Hanigan to begin rehab assignment next week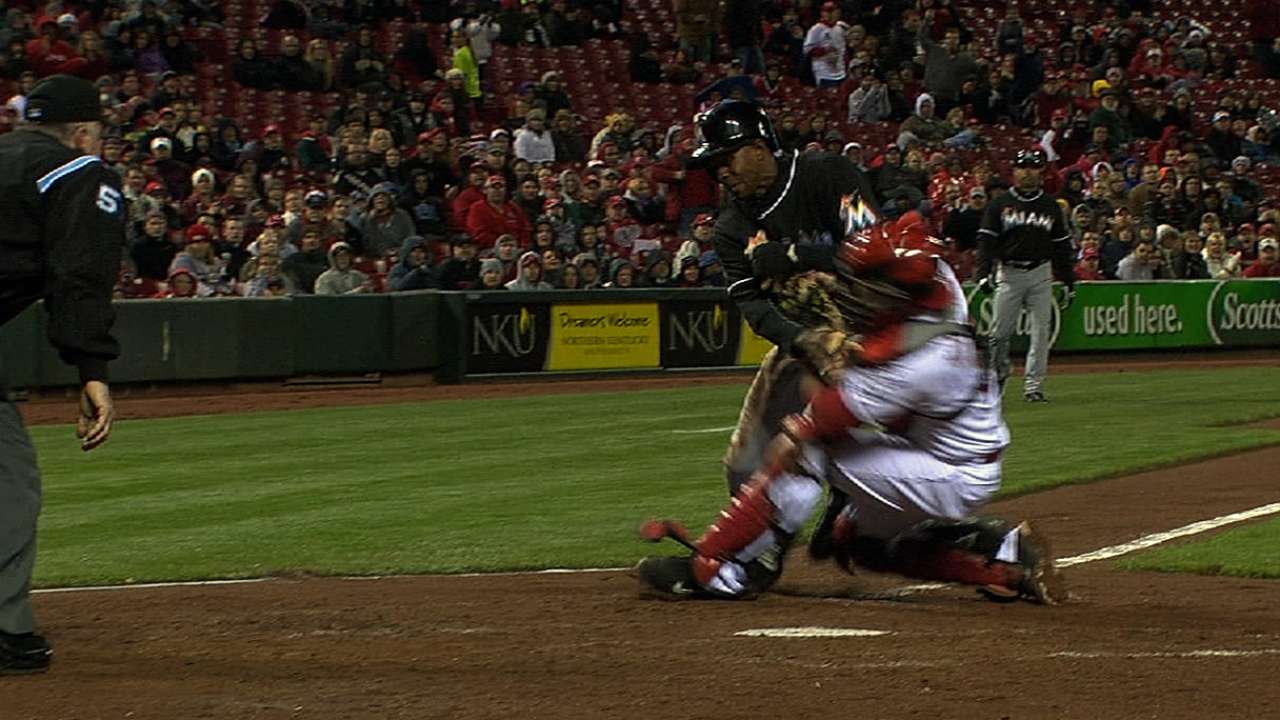 CHICAGO -- Injured Reds catcher Ryan Hanigan is expected to go on a Minor League rehab assignment sometime next week.
Hanigan has been on the 15-day disabled list since April 21 with a strained left oblique and sore right thumb. He will be examined by medical director Dr. Tim Kremchek on Monday.
"They have to clear me on Monday. Doc is going to check me out when we get back," Hanigan said Saturday morning.
It is not yet known where Hanigan will go upon being cleared to play in the Minors. He has been pleased with his progress since he started increasing his workout intensity on the field last Tuesday.
"I've been hitting and throwing, getting the strength back," Hanigan said. "The oblique feels pretty good and the thumb is still healing, but feels pretty good. I've got the strength back, which is the most important thing. I didn't have any strength in it for a while."
Hanigan, who is batting .079 (3-for-38) in 12 games, was given a cortisone shot last week for the oblique. As for the thumb, Reds manager Dusty Baker wants to make sure Hanigan takes things slowly.
"I've had that injury too, big time," Baker said. "That's why I want to take my time with it. When he comes back, you don't want him struggling like when he left. It's not good for him and it wasn't good for us. Hani is a big part of this club."
Mark Sheldon is a reporter for MLB.com. Read his blog, Mark My Word, and follow him on Twitter @m_sheldon This story was not subject to the approval of Major League Baseball or its clubs.