Reds seeking better contact vs. top pitching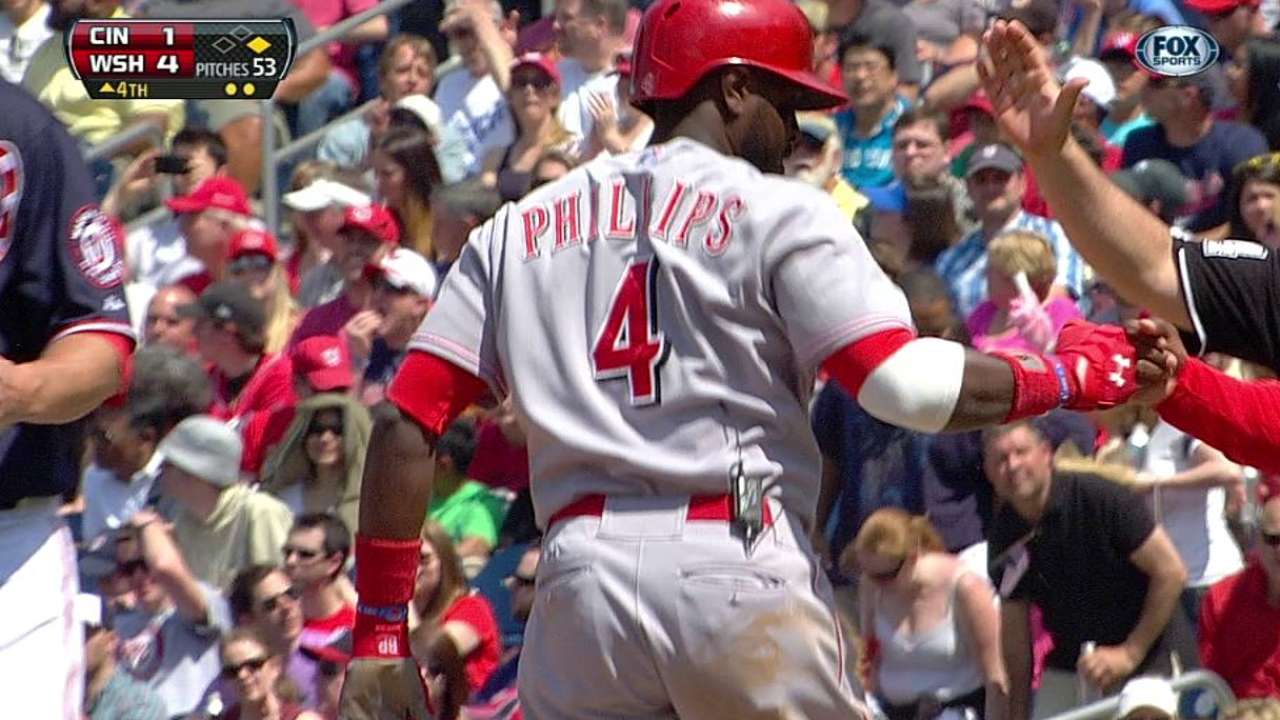 WASHINGTON -- The Reds entered Sunday's finale having scored just four runs in the first three games against the Nationals, who have dominated most of the opposition so far this year.
While manager Dusty Baker gave some credit to the Nationals strong collection of pitchers, he said his players simply have failed to deliver at crucial times.
"Is the pitching good or are we not hitting?" Baker said. "When you're not hitting, everybody looks good. If you want to be around this league and have success, you have to hit good pitching."
The Reds were batting just .122 in the series against Washington before Sunday's finale, including 2-for-56 in the first two games. The Nationals' starters allowed three runs or fewer in the past 12 games, compiling a 3.18 ERA.
"We've hit balls hard and have nothing to show for it too," Baker said. "You cut down the opposition's reaction time by hitting the ball hard."
Todd Karpovich is a contributor to MLB.com. This story was not subject to the approval of Major League Baseball or its clubs.