Baker grateful Arroyo battled to save 'pen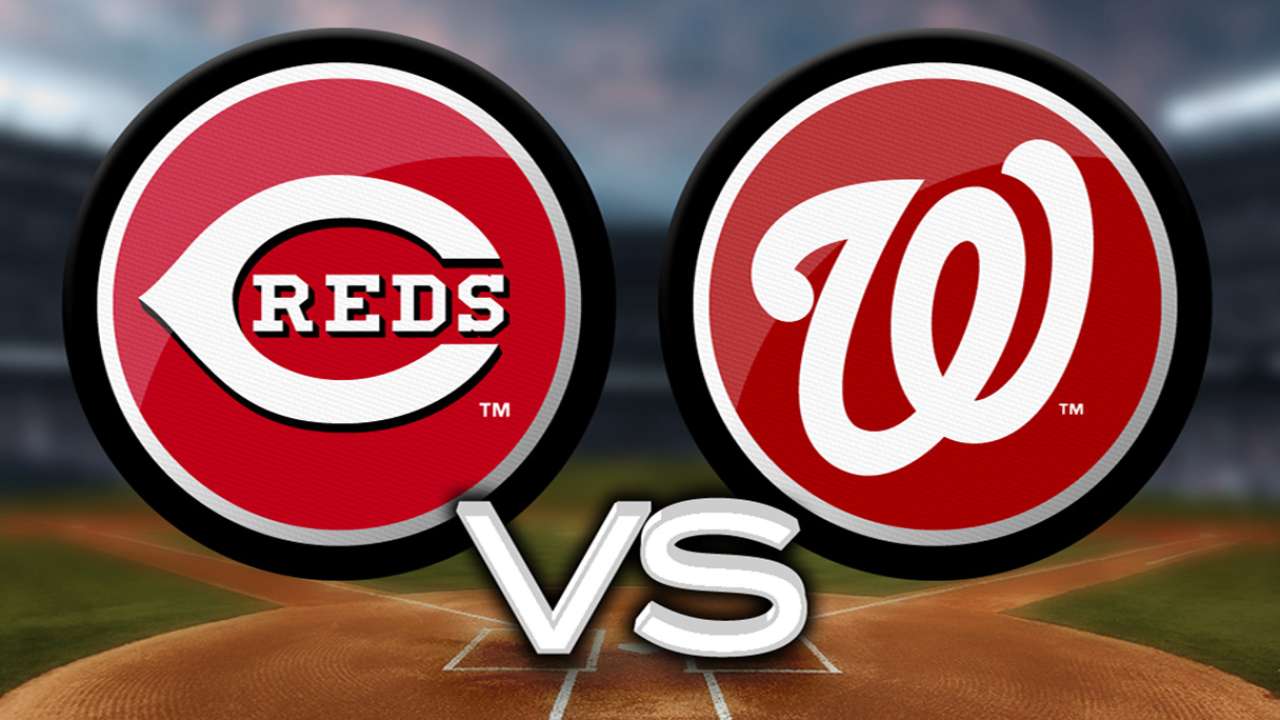 WASHINGTON -- Bronson Arroyo didn't have his best stuff Thursday night, giving up six runs in the first three innings. But it's what he did after that which could help the Reds in the days ahead.
Arroyo made it through three more innings after allowing those six runs, so instead of the Reds' bullpen needing to throw five innings, they just needed two, something that's real important given their tough schedule.
"I usually don't like the [term] innings-eater, they eat up innings [and] that's good, but I'd rather have wins," Reds manager Dusty Baker said. "But that was a time when we needed him to eat up innings. [Thursday], he ate up innings."
The Reds were behind after those first three innings and that was pretty much it, because Washington left-hander Gio Gonzalez threw eight innings of one-hit baseball.
The Reds haven't had an off-day since April 11 and won't get a break until next Thursday. So any time the bullpen can get a breather, Baker wants to get it for them. Arroyo helped out in that way Thursday.
"I mean, that was outstanding, because he didn't have his best stuff," Baker said. "We knew it and he knew it. He's got some guts."
Jeff Seidel is a contributor to MLB.com. This story was not subject to the approval of Major League Baseball or its clubs.