Learning new parks part of Choo's routine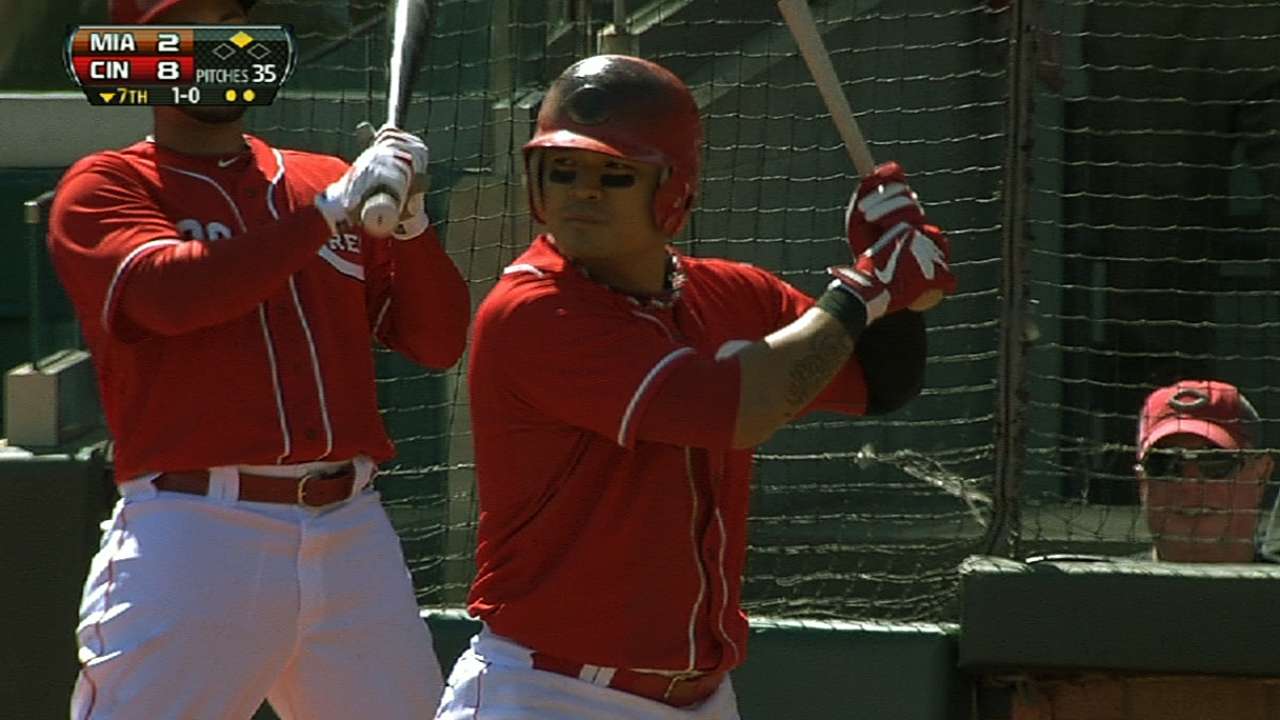 WASHINGTON -- Shin-Soo Choo has been doing extra work in Washington, trying to learn the field since it's his first time playing at Nationals Park.
Choo said he's been going out with coach Billy Hatcher early to study the way the ball comes off the walls and screens in Washington, since it's not just one long wall from left to right. There are several nooks and crannies, and the ball shoots in different directions, which happened Thursday night.
One ball hit the video screen in right-center, but rebounded back in the opposite direction to elude Choo momentarily. The only way to learn those secrets is to go out and practice, and that's what Choo's trying to do.
"Game time's different; I try and learn the best I can," Choo said.
This is Choo's first season in the National League, and he's working on learning the parks he'll be playing in on a regular basis. He said Miami, Atlanta and the Mets are the only teams whose parks he has yet to play in.
Choo's off to a good start, with a .378 average entering play Friday, and was in the leadoff spot again vs. the Nationals. Choo's been hit by a pitch 10 times in the month of April.
But that's fine with him.
"Hit by pitch is part of baseball," Choo said. "It gets you on base. Four of them just touched me. I'll take it."
Jeff Seidel is a contributor to MLB.com. This story was not subject to the approval of Major League Baseball or its clubs.