Hanigan hopes to resume activity soon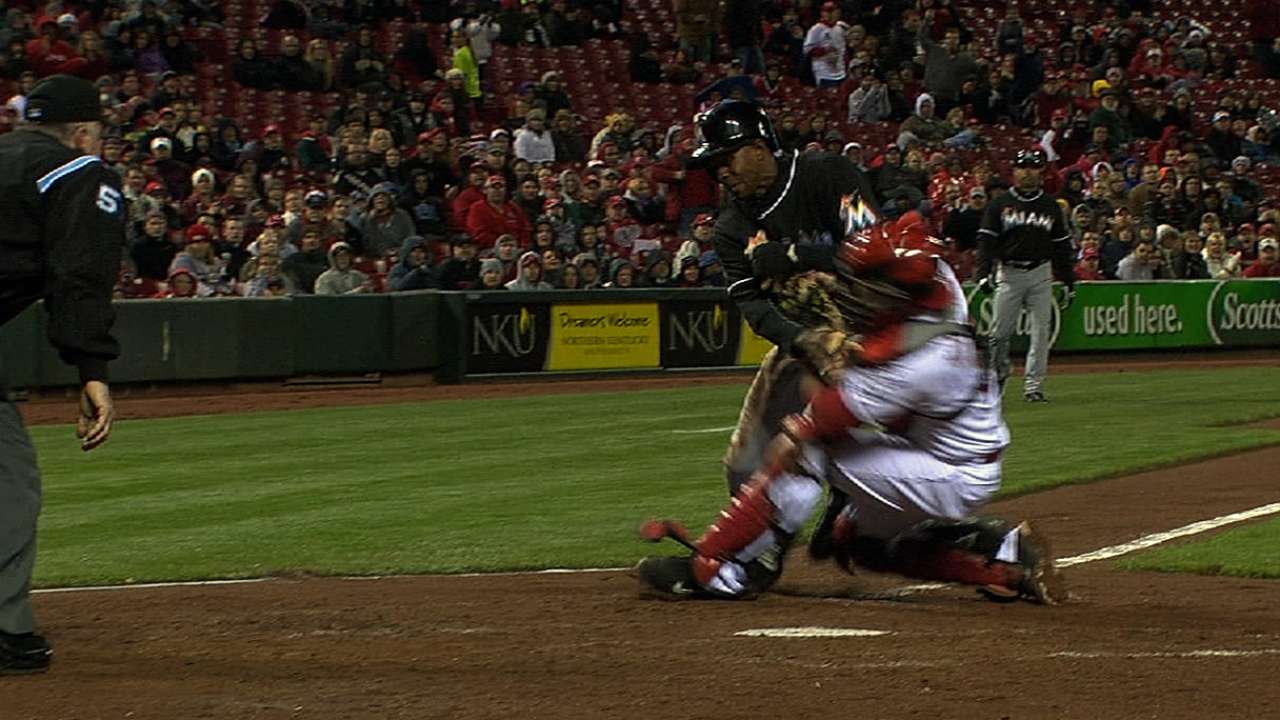 WASHINGTON -- Ryan Hanigan said his recovery from left oblique and thumb issues is coming along well so far.
Hanigan is officially on the DL for the oblique issue, and has been there since Sunday. His right thumb also is bothering him, and the catcher said he's working on getting everything back together.
He's not eligible to come off the DL until May 5, but Hanigan is hoping to do more in the coming days.
"It's coming along, rest is making everything slowly get better," Hanigan said before the series opener in Washington on Thursday. "My side feels pretty good; my thumb's on its way. I'm going to give it a couple more days just to make sure, and then start doing some stuff."
Hanigan will hope to fare better once he returns to the field, as the catcher had gotten off to a very slow start in 2013, batting .079 (3-for-38).
Jeff Seidel is a contributor to MLB.com. This story was not subject to the approval of Major League Baseball or its clubs.