Paul making most of his chances to contribute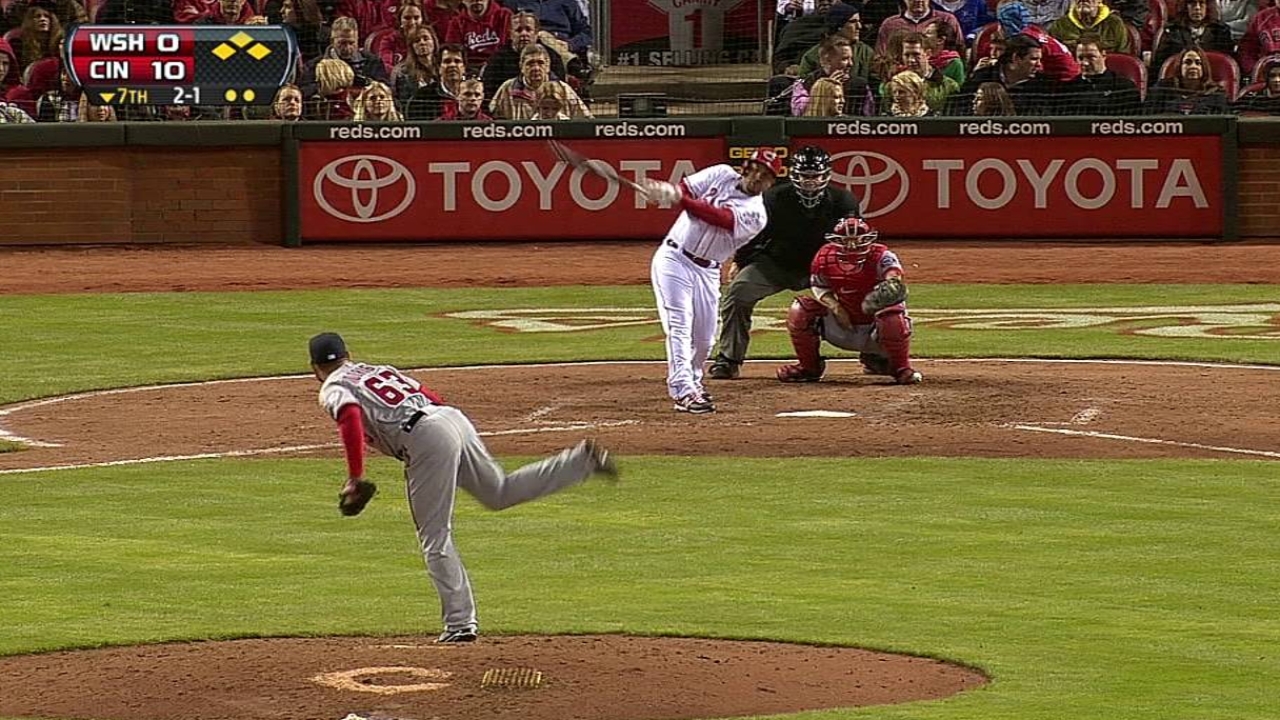 CINCINNATI -- As the fifth outfielder coming into the season for the Reds, Xavier Paul knew he'd likely get limited chances to produce.
An Opening Day injury to primary left fielder Ryan Ludwick and Chris Heisey's struggles have broadened those opportunities for Paul. He hasn't disappointed.
Paul, who started in left field Wednesday, came into the game batting .346 (9-for-26) in 15 games, including four starts. As a pinch-hitter, he is tied for the Major League lead with five RBIs, but that does include a grand slam.
"One thing I've learned that's helped me is I never allow myself to be too high or too low," Paul said. "You'll have streaks where it's not going so good. And you'll have streaks where you can't get out. It's learning to take the game day to day."
Kind of like the mentality of a reliever who has to always forget yesterday.
"That's it," Paul agreed. "Sometimes you're going to get your stuff lit up, and sometimes you'll have a scoreless streak. I've just learned to accept failure and how to handle success."
As he did often with Heisey last season, Reds manager Dusty Baker tries to maximize Paul's chances for success with good matchups.
"I have to match X against a guy throwing hard," Baker said. "It's just my opinion on what I think their strengths and weaknesses are. That's my job. I've been at it a long time. I recognize who they probably will hit and who they won't. The rest is up to them. You can't hit for them. You can't play for them. You can't do anything.
"He can hit. He's working hard on his defense. We need some production out there. We're leaving so many men [on base] out there, we wished we had Ludwick. He could pick them up. We need production in other places."
Mark Sheldon is a reporter for MLB.com. Read his blog, Mark My Word, and follow him on Twitter @m_sheldon. This story was not subject to the approval of Major League Baseball or its clubs.