Cincinnati pizza chain paying for wealth of publicity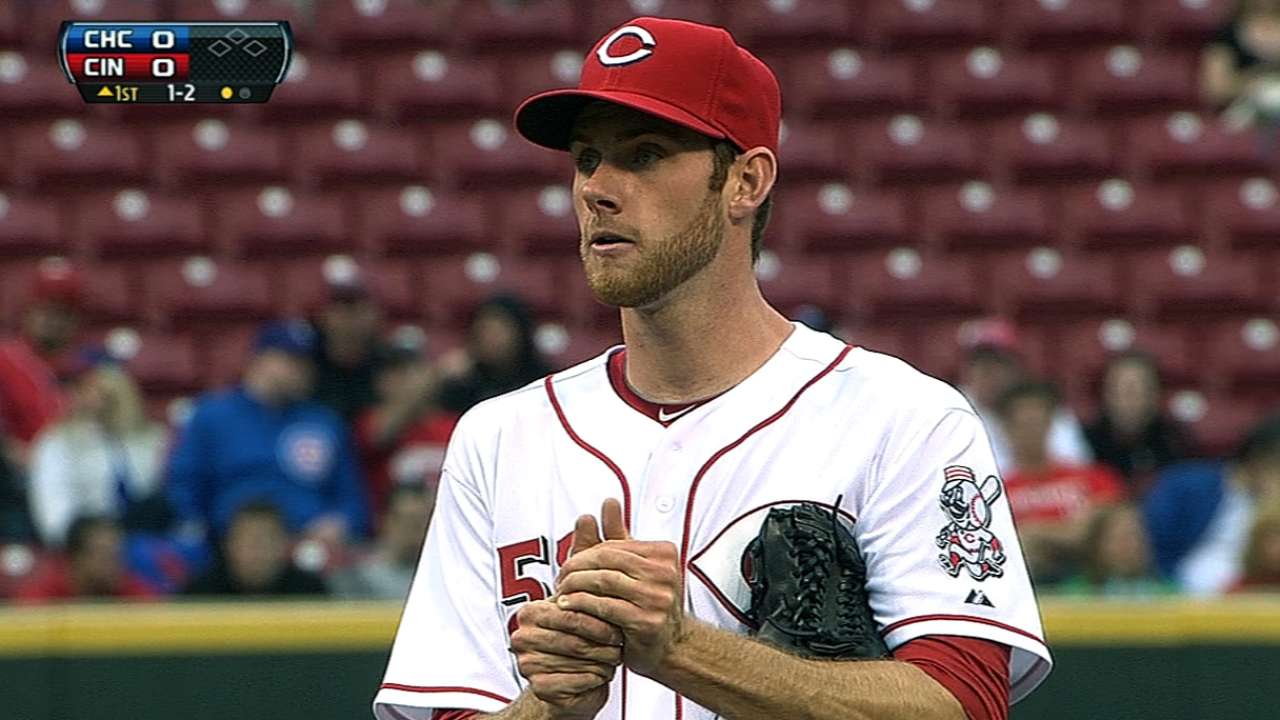 CINCINNATI -- A Cincinnati pizza chain is finding itself forking out a lot of dough lately -- both money and actual pizza dough, too. As part of a promotion, LaRosa's Pizza gives ticketholders at Reds home games a free eight-inch pizza if Reds pitchers notch 11 strikeouts.
When the promotion was done last season, there were 14 occasions when fans have gotten pizza. Already this season, it's happened seven times -- including four of the previous five games on the homestand.
"It's been busy," said Pete Buscani, LaRosa's vice president of marketing on Wednesday.
The offer for the free, up-to-four-topping pizza begins the day after an 11-strikeout game and is good for seven days. Buscani estimates there has been a 15-20 percent retention rate among fans, which has cost the company with 65 locations in Greater Cincinnati more than $100,000. Each pizza is priced normally at $5.79.
Buzz around Great American Ball Park usually increases when the pitching staff has reached eight or nine strikeouts. Once 11 is reached, the cheers are loud, no matter what the context of the game is.
"We have franchise owners that can be a tough group, and they weren't too thrilled with giving away free pizza," Buscani said. "But they've seen how happy people are and that they come in excited and thankful for us doing this promotion. Happy guests make the franchise owners happy, too."
Entering Wednesday, the Reds' pitching staff was leading the National League with 195 strikeouts. It had at least 10 strikeouts in a franchise-record six straight games. But for those fans who want pizza, 11 is the magic number.
"Some [franchises] are saying this is the best promotion we've done in a while," Buscani said.
It's not been all good news, however. There is no pizza for when Reds hitters strike out in bunches, which has happened, too. Offensively, Cincinnati also came in leading the NL with 177 strikeouts.
"I'm not impressed that we've had an equal amount of strikeouts on our side. That's unimpressive," Reds manager Dusty Baker said.
Mark Sheldon is a reporter for MLB.com. Read his blog, Mark My Word, and follow him on Twitter @m_sheldon. This story was not subject to the approval of Major League Baseball or its clubs.