Oblique, not thumb, sends Hanigan to DL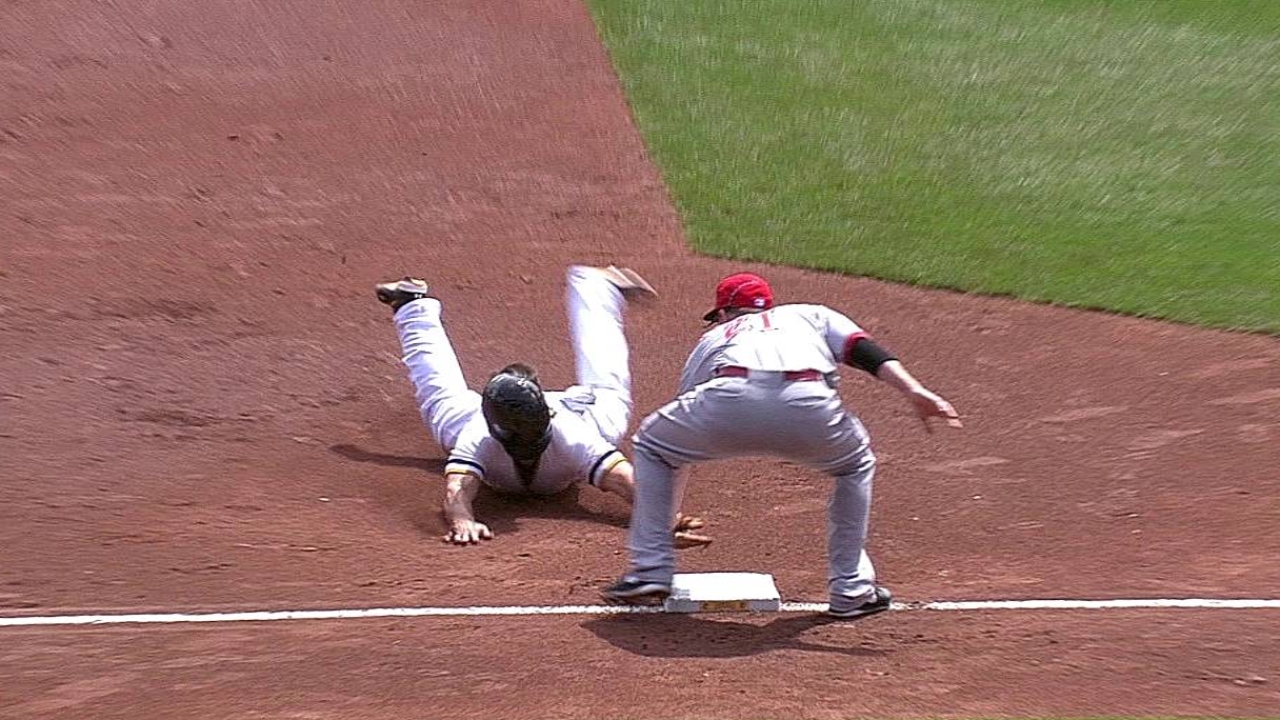 CINCINNATI -- Reds catcher Ryan Hanigan has been nagged by a sore right thumb for nearly two weeks. But that wasn't the injury that put him on the 15-day disabled list on Sunday.
Hanigan has a strained left oblique, which he apparently injured on Friday vs. the Marlins in the ninth inning.
"He did that on the pitch to [Rob] Brantly when he struck out on a high fastball from [Aroldis] Chapman. [Hanigan] went up to get it," Reds manager Dusty Baker said.
To replace Hanigan, the Reds selected the contract of veteran catcher Corky Miller from Triple-A Louisville. Reliever Nick Masset was moved to the 60-day DL to make room on the 40-man roster for Miller. Devin Mesoraco is likely to get a majority of the starts while Hanigan is out.
Miller, 37, was batting .111 in eight games at Louisville. Although he's spent parts of 10 seasons in the Majors since 2001, he has only 199 games played and is a career .188 hitter. Miller last played in the Majors for Cincinnati in 2010.
What Miller brings is defense and a strong ability to work with pitchers. That's a primary reason why he's remained part of the organization for as long as he has and gets invited to Spring Training each year.
"He knows them all," Baker said. "I expressed to Corky in spring time that, 'You're not a coach yet. You're not far from it, but you're not a coach yet.' He's still a player. He brings a lot to the table. Actually, Corky is Mesoraco's mentor. Whenever he's struggling with a facet of his game, he calls Corky."
Hanigan was batting .079 (3-for-38) and will get the opportunity to rest his thumb as well. His DL stint is the latest in what's been a tough month for injuries around the Reds. Through the first 18 games, left fielder Ryan Ludwick (shoulder surgery), reliever Sean Marshall (shoulder tendinitis), ace Johnny Cueto (right lat strain) and Hanigan are all currently on the DL.
"We just have to keep rolling regardless of all these things happening," Baker said.
Mark Sheldon is a reporter for MLB.com. Read his blog, Mark My Word, and follow him on Twitter @m_sheldon. This story was not subject to the approval of Major League Baseball or its clubs.