Hanigan still nursing injured right thumb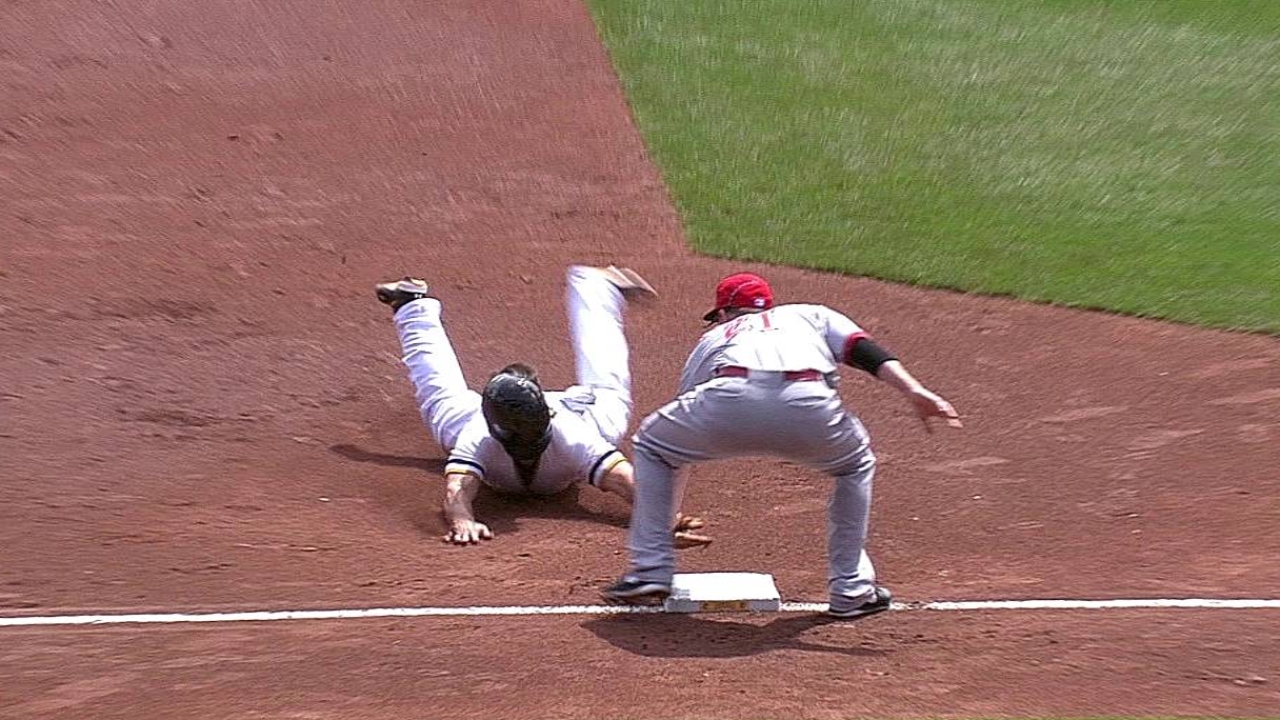 CINCINNATI -- Reds catcher Ryan Hanigan's right thumb is still hurting more than a week after it was injured on a foul tip. Hanigan, who was wearing a wrap on his hand Friday, is doing all he can to not let it affect his play.
"I'm just going to keep going through it," Hanigan said. "I can manage it enough in games to get through. I'm trying to produce for these guys. It's going to linger. I've taken my medicine and have done everything I can for it. But when it gets in that joint like that, it's going to be painful."
Hanigan was hurt last week at St. Louis when a ball hit by the Cardinals' Matt Carpenter went off of his thumb during a hit-and-run play.
It's been a rough start to the season for Hanigan, who entered Friday batting just .086 (3-for-35) in 11 games. Devin Mesoraco caught for Cincinnati on Wednesday and Thursday. Hanigan took some extra swings in the cage on Thursday. He had an MRI exam of his thumb, but there has been no discussion of placing him on the disabled list, according to manager Dusty Baker.
"It's the lack of strength that can be an issue, but I can put it out of my mind during games enough to not let it affect me too much," Hanigan said. "Like anything with your hands, it's a pain ... . I'll keep doing my treatment and hopefully I will wake up one of these days and I will have the strength back that I need."
Baker wasn't too concerned about Hanigan's lack of hitting production.
"Hanigan calls a good game. That's your catcher's No. 1 job -- to catch," Baker said. "When you're a catcher, it comes with the territory. Look at Johnny Bench's hands. His fingers look like a defensive end from football."
Mark Sheldon is a reporter for MLB.com. Read his blog, Mark My Word, and follow him on Twitter @m_sheldon This story was not subject to the approval of Major League Baseball or its clubs.