Ludwick begins slow rehab process for torn labrum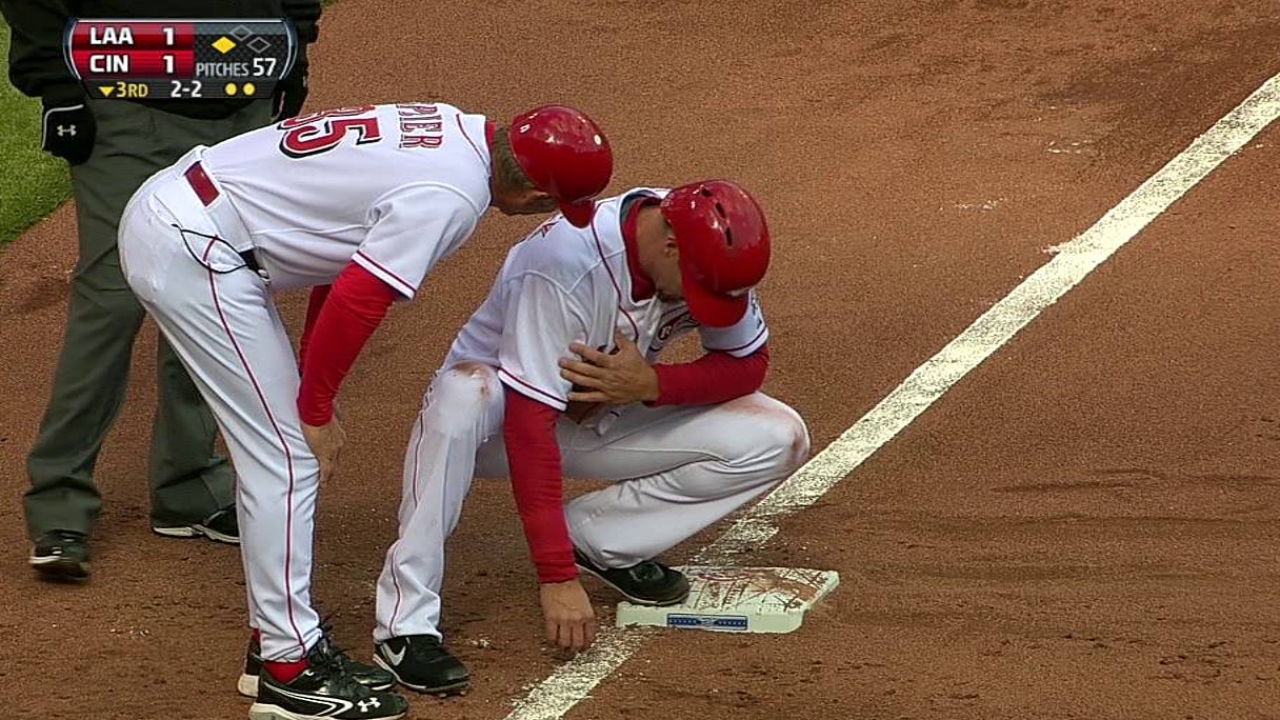 CINCINNATI -- Still in the early stages of recovering from right shoulder surgery to repair a torn labrum, Reds left fielder Ryan Ludwick is shaking hands awkwardly with the left hand.
Ludwick was seen in the Reds clubhouse Tuesday for the first time since he injured his shoulder sliding head-first into third base on Opening Day against the Angels.
"I know I'm in a sling for two more weeks," Ludwick said. "I can't wait to get it off because it's like a second wife right now. I sleep with it, I eat with it and I do pretty much everything with it but shower with it. I feel good for being only two weeks out. They say my range of motion is pretty good. It's my non-throwing arm, that's a positive."
Ludwick, 34, isn't expected to return to the lineup until around the All-Star break. Currently, he's in the beginning of his rehabilitation.
"Slow, very slow," Ludwick said of his rehab. "The process at this point is very slow, very boring. It's not fun. I think when I get that sling off in two weeks, we can do some more active stuff. They've got a dog collar on me now holding me back. We'll get going."
Since the injury, and subsequent surgery, Ludwick has consulted former Padres teammate Adrian Gonzalez.
"He had the same deal, except his was on his throwing arm," Ludwick said. "It's a little different. It took him longer to come back than three to four months. When you throw, it's a whole different ballgame."
Mark Sheldon is a reporter for MLB.com. Read his blog, Mark My Word, and follow him on Twitter @m_sheldon This story was not subject to the approval of Major League Baseball or its clubs.