Cueto being assessed by team doctor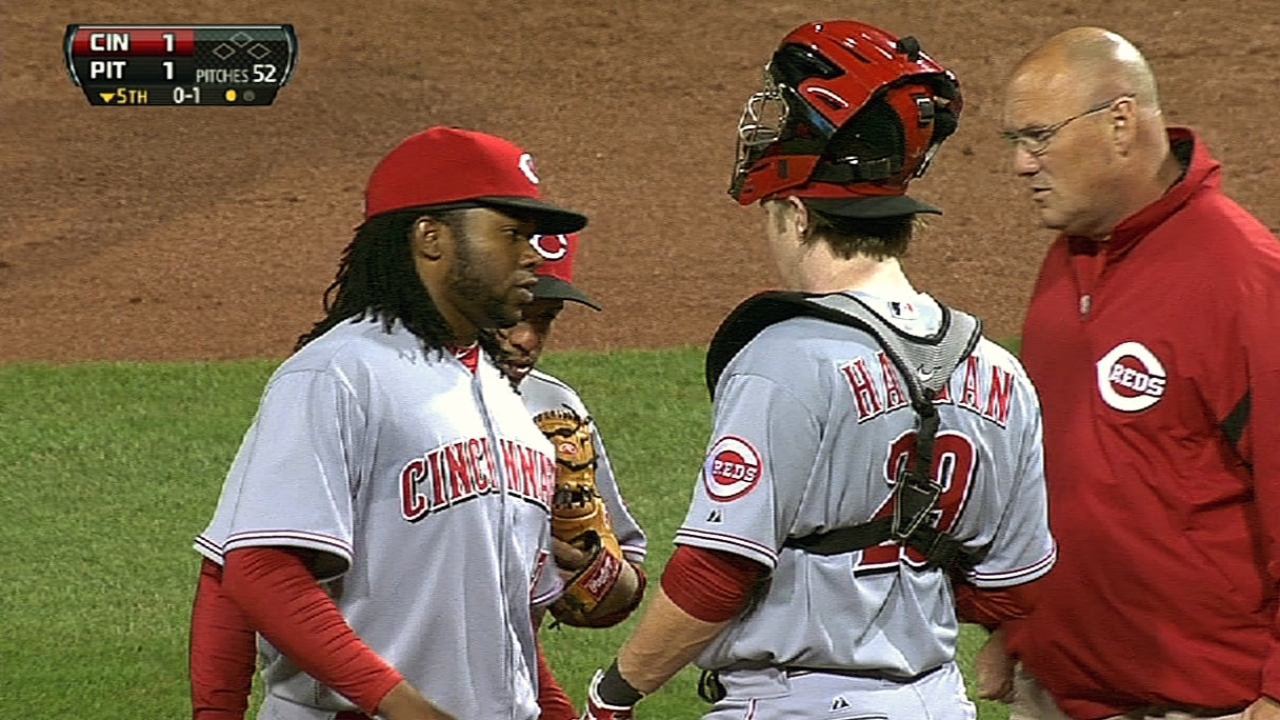 PITTSBURGH -- Reds right-hander Johnny Cueto will be checked out by team doctor Timothy Kremcheck in Cincinnati on Sunday.
Cueto left the game on Saturday night with one out in the fifth inning with right triceps pain.
"We will hear something once we get back," Reds manager Dusty Baker said. "We could hear something today, but I anticipate when we get back.
The Reds are hoping for a positive report on Cueto's health, but they do have options if he has to miss some time. One is 23-year-old lefty Tony Cingrani, who has been stellar in Triple-A this season. He struck out 14 over six no-hit innings in his first start, and in his second start, he tossed 6 1/3 scoreless frames, allowing three hits and fanning seven.
"We've got to hear word on Cueto first," Baker said. "You asked me why we didn't call up Cingrani, and that's the reason why. In case something happens, he's our first line of defense. I just hope Cueto's okay. But it was a plus that it wasn't his shoulder or elbow."
George Von Benko is a contributor to MLB.com. This story was not subject to the approval of Major League Baseball or its clubs.