Righty Ondrusek joins Reds to replace injured Marshall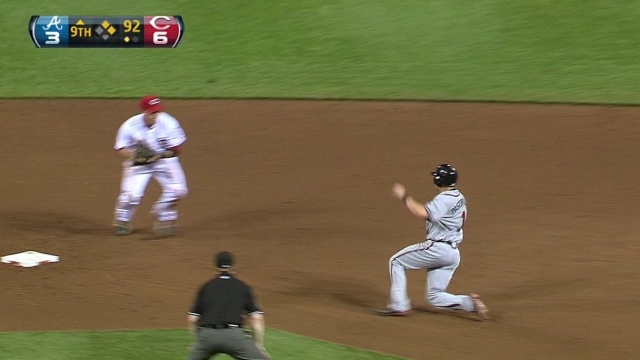 PITTSBURGH -- Lefty Sean Marshall landed on the 15-day disabled list with shoulder issues Wednesday. The former Cub pitched just one game before being shelved, working a scoreless inning in Sunday's win over Washington.
An MRI exam revealed no structural damage for Marshall, but afterward, manager Dusty Baker was quoted as saying: "He's not right."
Right-hander Logan Ondrusek was recalled from Double-A Pensacola of the Southern League to replace Marshall. Ondrusek, who worked 2 1/3 scoreless innings in three outings with the Blue Wahoos, pitched an inning Wednesday and gave up a two-run homer to Matt Carpenter.
"It's good to be back," Ondrusek said. "I had a little bit of time down at Double-A, and unfortunately Marshall got hurt, which you never want to see, but it's good to be back up here and try and help the team out.
The 6-foot-8 Ondrusek spent most of the past three seasons in Cincinnati's bullpen logging 174 2/3 innings with a 3.45 ERA.
"I was throwing pretty well," Ondrusek stated. "My last two outings of the spring I was starting to get back on track, and I went down there and threw a couple of bullpens and threw in a game three times, and everything seemed to line itself back up."
George Von Benko is a contributor to MLB.com. This story was not subject to the approval of Major League Baseball or its clubs.