Heisey explains hard slide into Cardinals' Molina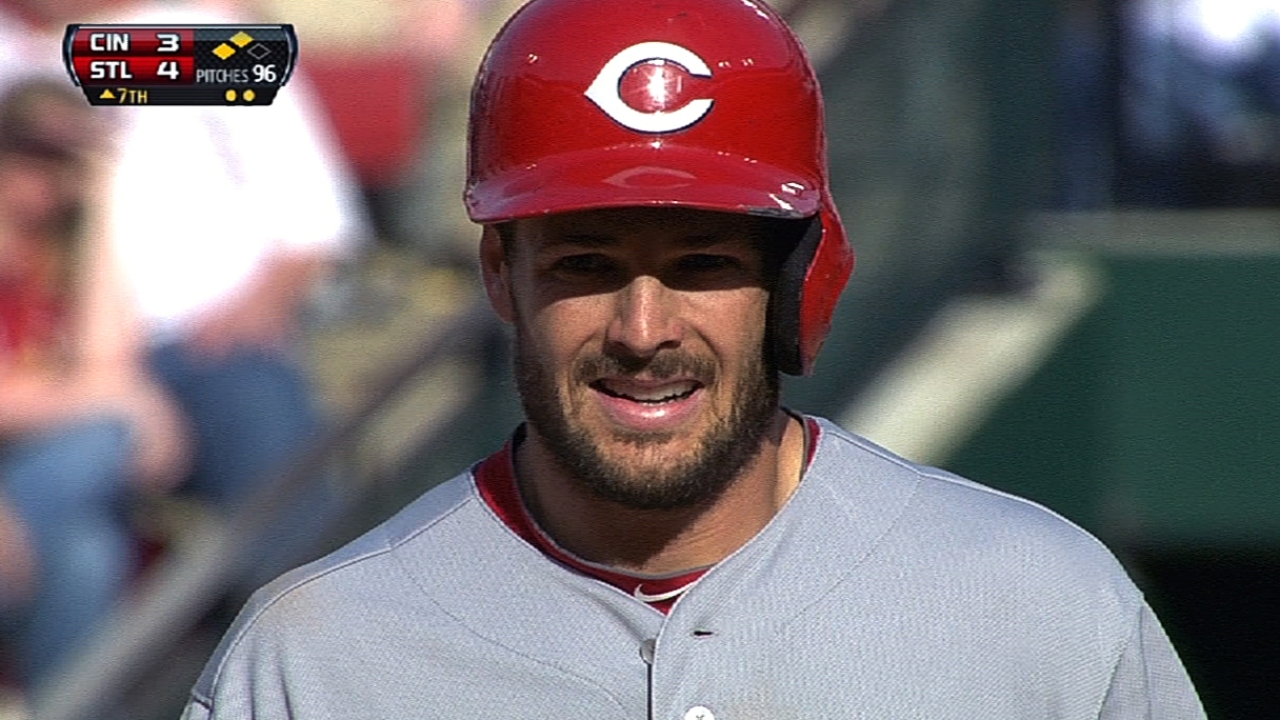 ST. LOUIS -- Lost in the shuffle during Monday's 13-4 Reds win over the Cardinals was a strange play at the plate.
In the fourth inning with the Reds trailing, 2-0, and runners on first and third, Brandon Phillips hit a grounder to third base. Chris Heisey tried to score as the throw from David Freese came to the plate. During his wide slide on the inside of the dish, Heisey missed the plate completely and barreled into catcher Yadier Molina.
There was a chance Heisey would have been safe had he slid straight for the plate. Heisey, who was instead tagged for the first out of the inning, explained what happened on Tuesday.
"As soon as he tagged me, 'I was like what the heck was he doing?' Then I had to check myself," Heisey said. "To be honest with you, I guess for a split-second, I was thinking I needed to take him out so he couldn't throw Brandon out. It was a brain [cramp], that's all. I went up to Yadi the next at-bat and said, 'I just had a brain [cramp], I wasn't going after you or anything. I forgot you had to tag me and not just step on the plate.'"
According to Heisey, there were no hard feelings from Molina.
"He was actually really nice to me and was like, 'Hey dude, don't worry about it. It happens,'" Heisey said.
Mark Sheldon is a reporter for MLB.com. Read his blog, Mark My Word, and follow him on Twitter @m_sheldon. This story was not subject to the approval of Major League Baseball or its clubs.