Ondrusek hoping to find groove in Double-A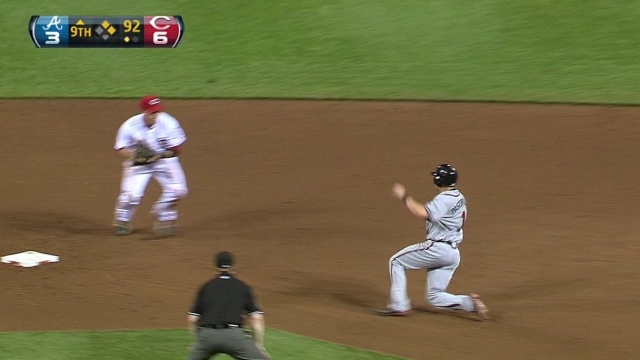 CINCINNATI -- Among the final cuts the Reds made to reach the 25-man limit, the club optioned Logan Ondrusek to the Minor Leagues. Only Ondrusek -- a veteran of 189 big league games since 2010 -- did not return to Triple-A Louisville. He was sent to Double-A Pensacola instead.
It wasn't as a punishment, according to Reds manager Dusty Baker, but viewed as the best way to get Ondrusek back on track.
"[Pensacola's] Tom Brown had turned his career around as a pitching coach there. Tom Brown knew him as well as anybody," Baker said. "It wasn't a slight on [Louisville pitching coach] Ted Power or anybody. It's similar to the Toronto Blue Jays sending [Ricky] Romero back to A-ball, I guess. [It's] to get his act together. Hopefully he'll be back sometime as soon as he gets his act together."
Ondrusek, who was signed to a two-year, $2.3 million contract in January, posted a 7.59 ERA in 10 games, allowing nine runs with 16 hits, six walks and six strikeouts this spring. This came after he struggled the final two months of last season and was left off of the postseason roster.
"He wasn't throwing very well. He knew it," Baker said. "His velocity was down for whatever reason. He said he wasn't hurt."
Mark Sheldon is a reporter for MLB.com. Read his blog, Mark My Word, and follow him on Twitter @m_sheldon This story was not subject to the approval of Major League Baseball or its clubs.