Mesoraco earns backup job; Olivo mulling options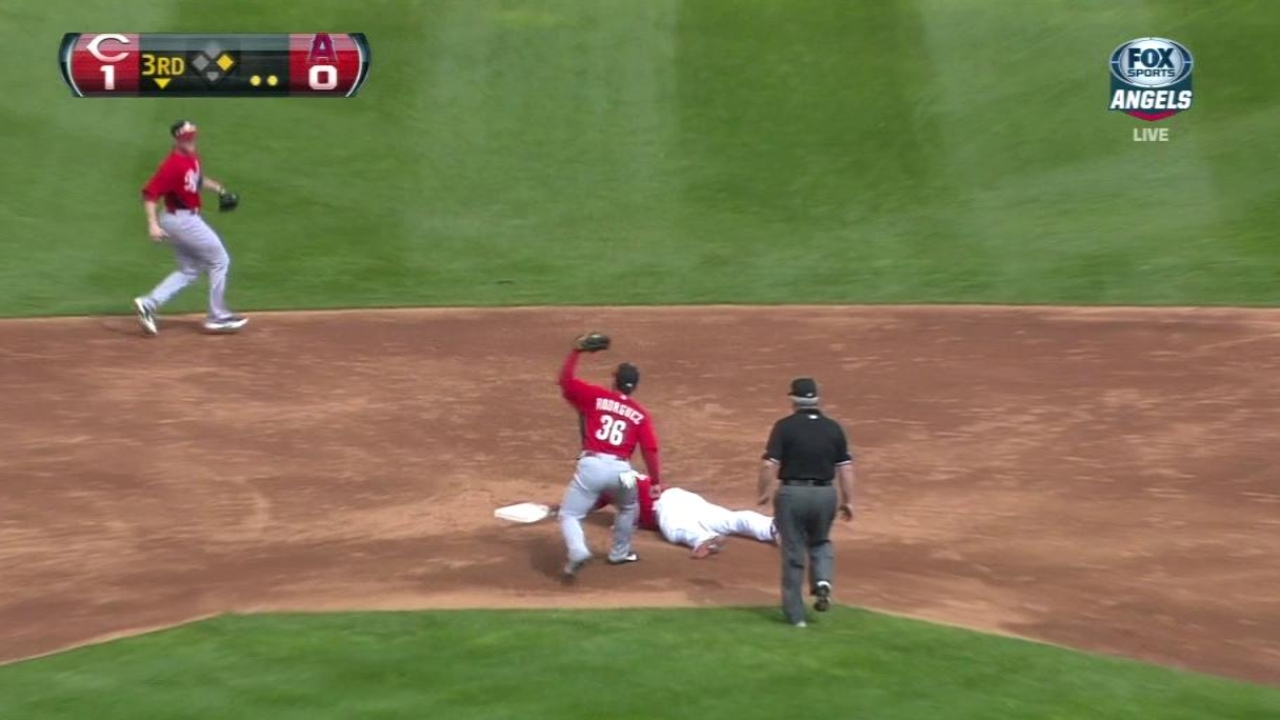 MESA, Ariz. -- The Reds have decided that Devin Mesoraco will be the No. 2 catcher behind Ryan Hanigan.
Tuesday was the deadline for the Reds to either place non-roster invite Miguel Olivo on the big league roster or offer him a $100,000 retention bonus to report to Triple-A Louisville. The club offered the bonus and Olivo is still mulling his options before deciding.
"I would hate to see him go," manager Dusty Baker said. "Sometimes, contractual things supersede, sort of preclude what you want to do."
A 34-year-old veteran brought in to create competition with Mesoraco, Olivo batted .167 with one home run in 21 spring games for the Reds. If he accepts the bonus and heads to Louisville, his contract includes a June 1 out clause where he can ask for his release if he isn't on the Major League roster.
Tuesday's development signals that Mesoraco earned his place on the 25-man roster. He entered the night batting .361 and has been making solid contact all spring.
"It's not like Mesoraco didn't earn it," Baker said. "He did play well. [Monday], he had a bad game, but other than that, he's been great. You hope he's gotten to the point where he's mature enough where he realizes it's only a bad game and then you forget about it and don't dwell on it."
Like last season, Mesoraco will probably catch for Homer Bailey and Mike Leake.
Mark Sheldon is a reporter for MLB.com. Read his blog, Mark My Word, and follow him on Twitter @m_sheldon. This story was not subject to the approval of Major League Baseball or its clubs.