In midst of great spring, Hoover now waits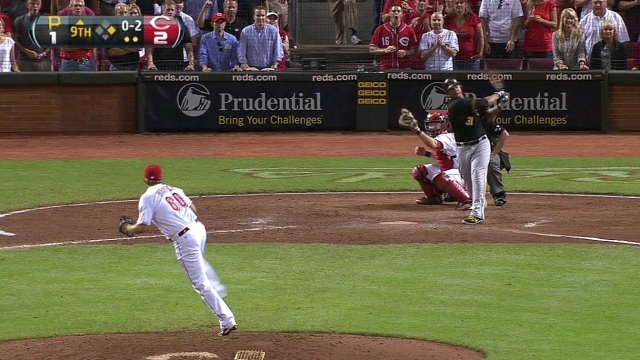 MESA, Ariz. -- Sometimes, the waiting is the hardest part.
Reds reliever J.J. Hoover has certainly made the pitching look easy. Hoover entered Tuesday with a 2.00 ERA in eight games with just one walk and 16 strikeouts. He has struck out nine of his last 10 batters.
"Oh yeah, it's just the unknown," Hoover said of waiting to see if he makes the 25-man roster. "I'm prepared for anything. I'm prepared for whatever decision happens. But, it would be nice to get a decision soon."
Hoover is competing with Logan Ondrusek, Manny Parra and Alfredo Simon for one of the final bullpen spots. Last season as a rookie, he had a 2.05 ERA with 13 walks and 31 strikeouts in 28 appearances.
"He did it last year, too, the same thing he is doing now," manager Dusty Baker said.
Hoover has made it very hard for hitters to make any contact throughout the spring.
"In the world where velocity is most important, he has good velocity, but it's how you hide the ball which is more important," Baker said. "It's how you hide the ball, your delivery, how [the ball] jumps on you, if it has movement, if it has life. There are some guys throwing 97-98 mph, but they show you the ball soon and they throw a light ball with not much movement. If you catch up to it, it goes a long way."
Unlike Ondrusek and Simon, Hoover has Minor League options and could be sent down without going through waivers.
"I've done everything I can performance-wise up to this point," Hoover said. "I feel confident with what I've done. I understand the business side of things. I'll take the chips where they fall."
Mark Sheldon is a reporter for MLB.com. Read his blog, Mark My Word, and follow him on Twitter @m_sheldon. This story was not subject to the approval of Major League Baseball or its clubs.