Arroyo on track for final spring start Friday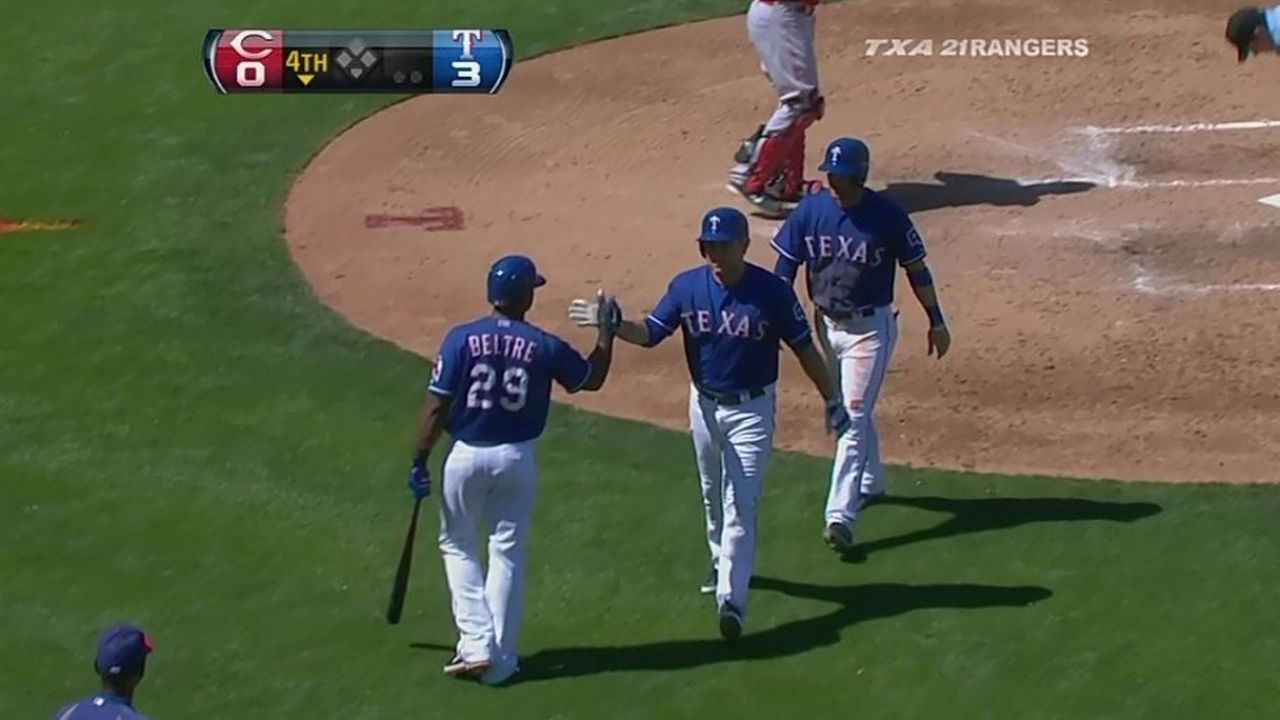 GOODYEAR, Ariz. -- Even Bronson Arroyo couldn't believe it. One day after being clocked on his pitching hand by a line drive, the Reds starting pitcher felt no pain.
"It feels great. I can play catch right now," Arroyo said with a smile on Monday morning while bouncing a baseball on the floor next to his locker with his right hand. "Sometimes you get surprised."
Arroyo still had plenty of evidence from Sunday's sixth-inning line drive off the bat of the Rangers' David Murphy. The stitches from the baseball were imprinted on the knuckle on the outside portion of Arroyo's hand. A red welt was visible on his left forearm.
"That's the ricochet. It's still there," Arroyo said. "I can't believe how hard that hit me."
Both Arroyo and manager Dusty Baker feared it was a serious injury initially as he exited the game. But X-rays taken were negative for any fractures.
"I heard it first, then when I saw it, he told me, 'That was it. It was broken,'" Baker said. "I saw the hand, and that's what I thought. We immediately went to, 'What are we going to do? What changes are we going to make? How long is he going to be out?' You start having all of those thoughts. And [Mat] Latos got hit on the leg the day before. It's like, 'Let's get out of here pretty soon.'"
Arroyo, who has never missed a game because of an injury throughout his whole professional career, is still on track to make his last spring start on Friday vs. Arizona.
"This guy takes pride in pitching and being able to pitch," Baker said. "I've only seen a few like him in my career -- very few, actually."
Mark Sheldon is a reporter for MLB.com. Read his blog, Mark My Word, and follow him on Twitter @m_sheldon This story was not subject to the approval of Major League Baseball or its clubs.